Russian region to distribute anti-ISIS book among Muslim clerics & civil servants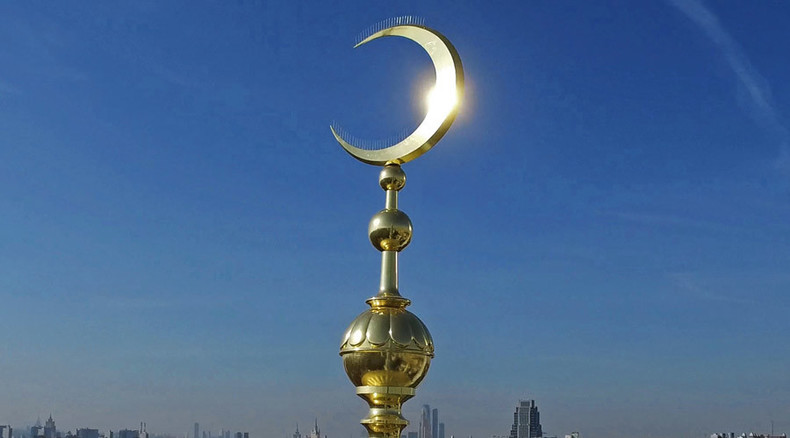 Authorities in Russia's Sverdlovsk region will launch a massive campaign among officials and Muslim clergy, pointing out the differences between extremist movements such as Islamic State and real Islam with its centuries-long traditions.
The 70-page book was written by the Muslim Spiritual Directorate of the region in collaboration with the Theology Department of the Urals State Mining University. The book will be handed to imams in mosques, civil servants, whose work requires cooperation with believers, and also professors and students in higher educational establishments.
'ISIS is not Islam' – Russian university releases anti-extremist textbook
One of the professors who took part in this work told Izvestia daily the decision to release the book was made after an 18-year-old female Russian student left home to join Islamic State (IS, also known as ISIL and ISIS) terrorists in Syria.
The book contains a brief history of Muslim religion with an emphasis on stories and extracts from the Quran that prove the inadmissibility of sowing war and strife in foreign lands. It also quotes the decisions of several Russian Muslim bodies, such as the Spiritual Directorate of Russia's Muslims denouncing Islamic State as a terrorist group and calling for Russian Muslims to actively oppose its policies.
The text reads that people who have no extensive knowledge of religion and the situation in Syria should not call for others to join the war there. Its authors noted that recent research shows the spreading of extremism among young people is largely due to a distorted understanding of religion and lack of contact with renowned scholars.
In March, two major Russian Muslim unions issued fatwas against IS, branding all of its members enemies of Islam and calling for their punishment as criminals. The imams also ruled that the term "Islamic State" should be used in quotation marks, or omitted entirely to avoid insult to true Muslims who had no relation to terrorists and extremists.
Russian Muslims denounce ISIS as 'enemies of Islam'
Since last December, Russia has officially designated Islamic State and the affiliated Al-Nusra Front as terrorist groups, banning all citizens from participating in these organizations and making those supporting them liable to criminal prosecution.
You can share this story on social media: