MP wants Russia to exit 'comfort zone' by stopping oil exports completely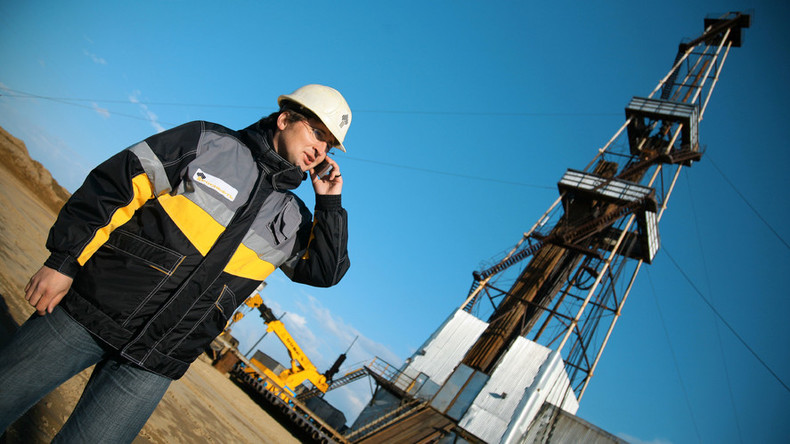 A Russian Lower House MP has sent a proposal to the minister of economic development to stop oil exports totally and introduce reforms allowing the country to get rid of its "resources addiction," and develop an independent, strong industry.
"Today, we must gather our courage and declare that we are abandoning the principle that prioritizes oil exports to international markets," MP Oleg Pakholkov (Fair Russia) wrote in a letter to the minister, Aleksey Ulyukayev. "We must begin to turn the development of our economy inward. Many times Russia has proven its ability to rise from the ashes. The state needs reforms oriented on [the development of] internal economy and we have our own resources to achieve this," he added.
The author of the proposal explained that international economic obligations would prevent introducing radical steps straightaway, but a gradual weaning off oil exports is possible. "I suggest starting the process in stages, lowering the export supplies of oil by 20 percent year-on year until they stop fully," Pakholkov wrote.
READ MORE: Russia not planning to reduce oil production – Deputy PM
He also acknowledged the proposal might appear radical and unviable, but said this was one of the desperate measures the proverbial desperate times call for. "In psychology there is a concept of 'death zone' – the full replacement of behavior stereotypes. Sometimes this replacement is accompanied by moves that at first glance can seem inadequate. But as a result, the person radically changes his or her life, leaves their comfort zone and can accomplish unbelievably successful deeds," the MP wrote.

"So far, we are just remaining patient, waiting for oil prices to rise one day. Our economy is perishing as well as our state. And all we are doing is dissipate the reserve resources belonging to future generations," Pakholkov added.
READ MORE: Russia could cut oil exports by 6%

The Russian economy is suffering drastically from the plunge in oil prices over the past two years. Russia's national currency has fallen more than two-fold and ministers are preparing to sequester the state budget. However, Economic Development Minister Aleksey Ulyukaev said at a major economic forum in January that the country shouldn't be alarmed by the continuing price collapse in the international oil markets.
"It seems to me that you don't need to be afraid that oil will cost $20 or $15. The logic of the markets says the lower something falls today, the more likely there will be a rebound tomorrow. It is not the biggest risk. The biggest risk is that oil prices could stay low for years or decades," Ulyukayev said.
Also in January, Russian state-owned pipeline monopoly Transneft said oil companies decreased the amount of requested transportation outside the country by over six percent in 2016 compared to 2015. The production and export cuts are even sharper compared with the previous constant growth – in 2015 Russian oil companies exported seven percent more crude than in 2014.
You can share this story on social media: