Russia could cut oil exports by 6%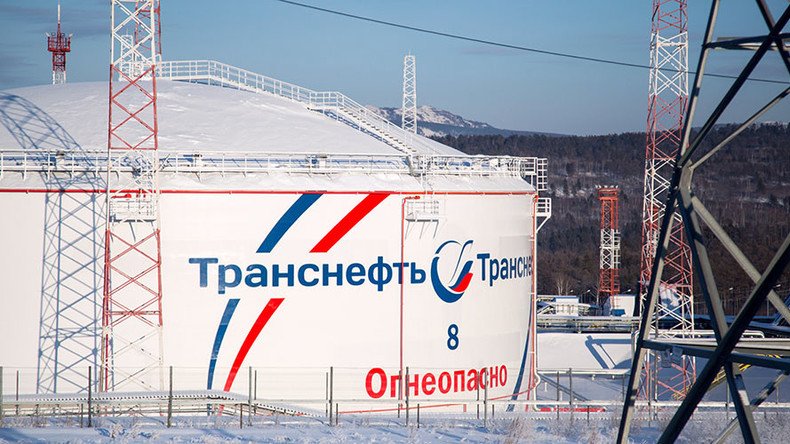 State-owned oil transportation monopoly Transneft says Russian oil companies have applied for 215 million tons of crude exports in 2016. This is 6.4 percent less than last year, business daily Vedomosti reports.
In 2015, the situation was the opposite for Transneft, which accounts for almost 90 percent of Russian oil shipments. The company transported seven percent more oil than in 2014.
"It's hard to say what caused the drop in export applications. There is no evident reason for oil production to fall in Russia," EY's (Ernst & Young) Moscow oil and gas director Denis Borisov told Vedomosti.
2015 was marked by competition in the European oil market. Last year, Saudi Aramco actively reduced the price of its oil and began shipping to Poland, traditionally a Russian customer.
This indicated Saudi Arabia's return to Europe, once its key market that was lost in recent decades. In 1986 the Saudis delivered 34 percent of their oil to Western Europe. Exports fell to 18 percent by 1990 and to 10 percent by 2010.
Russian Energy Minister Aleksandr Novak has repeatedly said Moscow does not intend to reduce production, as oil companies do not want to lose their global market share.
This was confirmed by Rosneft CEO Igor Sechin. "Rosneft will be flexible and smart, and will fight to keep its market share in its traditional deliveries," he said.
Experts say the fall in Russian exports could nonetheless indicate a fall in production. "With current low oil prices, 2015's record high oil production will not be continued in the near future," said analyst Aleksandr Kornilov.
The fight for Europe could intensify even more, once sanctions against Iran are lifted and the country resumes oil exports. Europe is a key market for Tehran, and if it cuts prices Russian companies could lose more market share.
Russia's willingness to cut oil production could also be a signal to Saudi Arabia. Moscow could be testing to see if OPEC can agree to do the same in order to stabilize sliding crude prices. At this point, Riyadh has been unwilling to cut output despite pleas from other OPEC members.
You can share this story on social media: