Russia promises 'compensatory measures' in reply to Pentagon's Europe expansion plans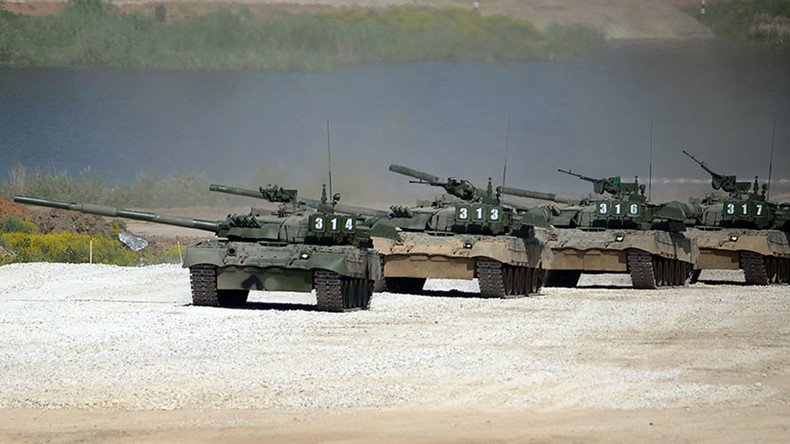 Russia will take measures to compensate for the continuing growth of US military presence in Europe, a senior diplomat has promised. He was commenting on the news that the Pentagon had asked for additional funding to strengthen its European forces.
"Symmetrical measures are unlikely, considering the enormous amount of money that American partners are allocating for this purpose. Next year they intent to allocate four times more than now," the head of the Foreign Ministry's Department of European Cooperation, Andrey Kelin, told RIA Novosti. "We will undertake compensatory measures to maintain a normal military-strategical balance," the diplomat added.
The comment came after mass media reported the United States Department of Defense planned to quadruple its spending in Europe, from $789 million to $3.4 billion. When Defense Secretary Ash Carter presented the plan he emphasized the funds were needed to counter "evolving challenges," including Russian aggression in Europe.
READ MORE: 'Confrontational': Kremlin spokesman slams anti-Russian provisions of fresh US military doctrine
In October 2015, Vladimir Putin's press secretary Dmitry Peskov told reporters that the Kremlin considered all excuses used by NATO to move its infrastructure to Russian borders simply camouflage. The official also warned that none of these steps would go unanswered.
"Of course, any plans to bring NATO's military infrastructure closer to the Russian Federation lead to reciprocal steps needed to restore the necessary parity," Peskov said.
Another warning issued by Russia in 2015 came after the Pentagon unveiled its latest National Military Strategy, which portrayed Russia as a revisionist state prone to use of force and not respecting the interests of its neighbors.
Dmitry Peskov described the document as confrontational and biased as well as hurting attempts to restore friendly relations between Russia and the United States. He also said all possible threats were being considered and worked with, and that countermeasures to these threats would be included in Russia's own military doctrine.
READ MORE: Any NATO movement toward Russia's borders will lead to reciprocal steps - Kremlin
An opinion poll conducted in mid-May 2015 showed that 59 percent of Russians perceive the United States as a general threat, up from 47 percent in 2007. The share of Russians who don't see any threat coming from the US is 32 percent now, as opposed to 42 percent in 2007. Thirty-one percent said they feared a US military invasion on Russian territory, but only five percent thought the US could defeat Russia in an all-out war.
You can share this story on social media: