Any NATO movement toward Russia's borders will lead to reciprocal steps - Kremlin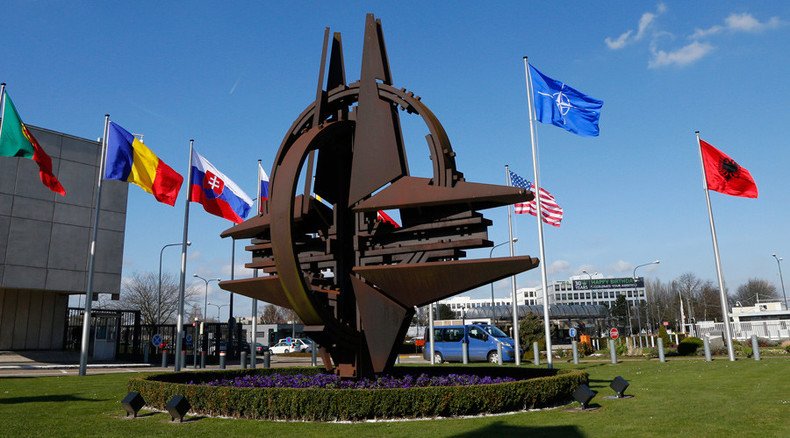 Vladimir Putin's press secretary has said that the excuses used by NATO to move its infrastructure to Russian borders were nothing but camouflage and warned that none of such steps would be left unanswered.
"An invented excuse about the suggested threat coming from Russia is possibly just camouflage used to disguise the plans to further expand NATO toward our borders," RIA Novosti quoted Dmitry Peskov as saying.
"We are talking about a buildup, there have been statements about larger contingent, we are talking about an increase of military presence. And it is military presence practically near the Russian borders," he said, adding that this project was not new and that it could cause no other feelings but regret.
"Of course, any plans to bring NATO's military infrastructure closer to the Russian Federation lead to reciprocal steps needed to restore the necessary parity," Peskov said.
READ MORE: Kremlin promises 'counter-steps' in reply to US deploying nuclear weapons to Germany
Earlier Thursday, NATO Secretary-General Jens Stoltenberg announced the alliance's plans to boost its Response Force and set up two more headquarters in Hungary and Slovakia. Stoltenberg admitted that this will be the biggest reinforcement since the end of the Cold War as six more, smaller headquarters had already appeared in Eastern Europe.
READ MORE: NATO to create new HQs in Hungary & Slovakia, boost response forces – Stoltenberg
Russian Foreign Ministry spokesperson Maria Zakharova commented on NATO's buildup of forces in Eastern Europe, saying that these steps were not contributing to peace and stability on the continent.
"First of all, we need to hear and understand the position of those who take such actions. They need to tell us about their goals and objectives so that we could comment on them. So far, none of the latest events added stability to the European continent. On the contrary, this stability is being put in jeopardy," Zakharova said.
LISTEN MORE:
You can share this story on social media: