'Confrontational': Kremlin spokesman slams anti-Russian provisions of fresh US military doctrine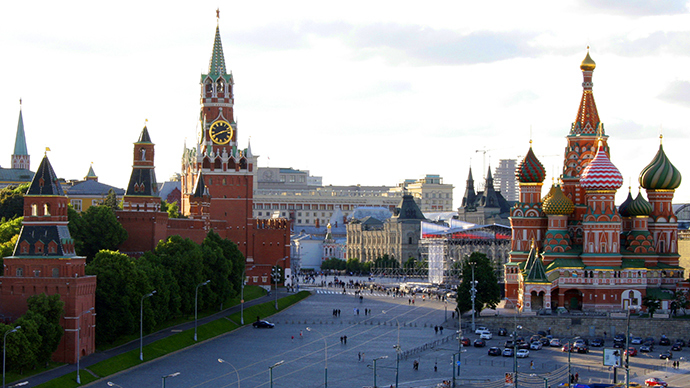 Presidential press secretary Dmitry Peskov says the formulas used in the new US military doctrine were proof of the intent to maintain confrontation for a long time, adding that Russia would take countermeasures in its own similar document.
The comments were delivered to reporters after the Pentagon revealed on Tuesday the latest draft of the US National Military Strategy that described Russia as a revisionist state prone to use of force and not respecting the interests of its neighbors.
READ MORE: Pentagon's new military strategy calls for preserving US dominion of the world
"In regard to this information we can express our regrets here because a security doctrine is a document made for a mid- and long-term perspective and using such formulas in this document demonstrates their proneness to confrontation that lacks any objectiveness to our country," Russian news agencies quoted Peskov as saying on Thursday.
"Of course it is unlikely that such steps would contribute to the attempts to guide our relations towards normalization which is so much needed for the common fight against the challenges to which that our nations cannot find answers by themselves," the Kremlin official added.
Peskov declined to give a concrete answer about the possible reciprocal measures in the new edition of the Russian defense doctrine that is currently in development. However, he said that all possible threats were being considered and worked with and countermeasures to these threats would be included in the document.
An opinion poll held in mid-May this year showed that 59 percent of Russians perceive the United States as a general threat, up from 47 percent in 2007. The share of Russians who don't see any threat coming from the US is 32 percent now, as opposed to 42 percent in 2007. Thirty-one percent said they feared a US military invasion on Russian territory but only 5 percent thought the US could defeat Russia in an all-out war.
READ MORE: Preemptive nuclear strike omitted from Russia's new military doctrine - reports
In September 2014, President Vladimir Putin ordered senior military and state officials to develop an updated military doctrine that would match the changing global politics and modern military challenges, such as the so-called Arab Spring, the civil war in Syria and the ongoing crisis in Ukraine.
At the end of last year, sources close to the bodies that developed the new doctrine told reporters that the document did not provide for the possibility of a preemptive nuclear strike, but such a strike would become possible if the sovereignty and territorial integrity of the Russian Federation are under threat.
You can share this story on social media: