Russian MP seeking to criminalize foreign sponsorship for politicians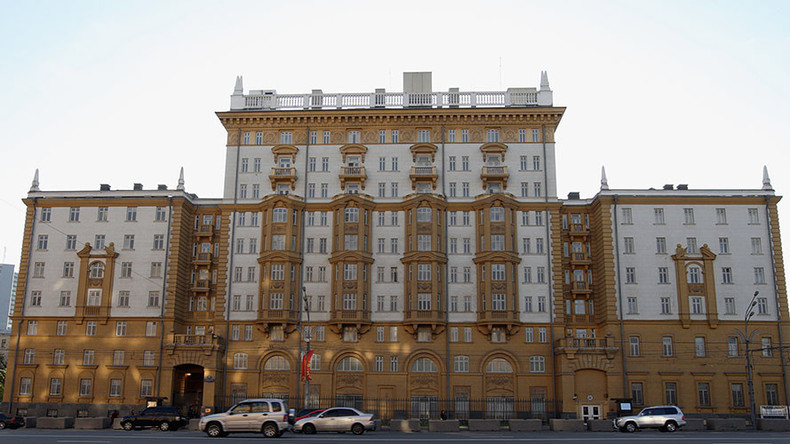 A lawmaker representing the parliamentary majority party United Russia is preparing a bill that, if passed, would ban members of political parties from receiving money from foreign sponsors, under the threat of lengthy prison sentences.
Yevgeniy Fyodorov has told Izvestia daily that he plans to draft the bill in the current spring session of the State Duma. The document will contain amendments to the Criminal Code that introduce criminal responsibility for members of registered political parties who receive money from foreign citizens or organizations. The punishment suggested by Fyodorov for violating the rule is between three and six years in prison.
The MP said he was aware that Russian law already contains measures aimed at countering foreign influence on national politics – namely barring the guilty parties from elections and imposing fines on their members – but that personally he considers the law insufficient.
READ MORE: Putin promises amendments to controversial 'foreign agents law'
Fyodorov added that after Russia had introduced legal restrictions on foreign sponsorship of political parties, Western countries started to look for new schemes with which they could continue to help those who serve their interests. "The number of visits of US embassy workers to Russian regions has increased many times – they are going even to places that they had never been to before, such as [the Far Eastern city of] Magadan," the lawmaker told reporters. "It is quite clear that they are distributing money, and receiving such money must be made equal to a criminal offense," he noted.
The lawmaker explained that in his view foreign sponsorship of Russian political projects was basically the same as the financing of extremist activities, which Russian law considers a criminal offence.
In 2012 Russia introduced the so called "Foreign Agents Law" – an act requiring all NGOs that receive funding from abroad, even if they are only partially engaged in political activities, to register as foreign agents or risk substantial fines. Critics of the law claimed that it threatened the very existence of many rights groups in the country. Sponsors and supporters of the move countered that it contained no bans and was simply introduced to ensure that the Russian public, especially voters, were better-informed.
READ MORE: Putin agrees to corrections of 'Foreign Agents Law', blasts NGOs servicing foreign interests

In late 2014 the "Foreign Agents Law" was expanded with a bill making it illegal for Russian political parties to receive sponsorship or enter any business deals with NGOs with 'foreign agent' status.
In May 2015, President Vladimir Putin signed into law a bill banning the activities of foreign groups that pose a threat to national security or defense capabilities, dubbed the "Undesirable Foreign Groups Law." According to that legislation, once an organization is recognized as undesirable, its assets in Russia must be frozen, its offices closed and the distribution of its information materials must be banned. Leaders and members of groups that refuse to comply with the ban can face up to six years in prison.
Scandals over foreign sponsorship of opposition politicians are not frequent in Russia, but they do take place. One example is the prominent anti-corruption activist Aleksey Navalny, who was criticized for receiving foreign sponsorship after he used internet crowdfunding in his mayoral campaign in Moscow in 2013. However, when Navalny first faced the charges of violating the law he quickly changed the fundraising scheme, making a number of close allies recipients of foreign aid.
You can share this story on social media: