Unmanned aircraft! Chechen leader suggests dropping terrorists from drones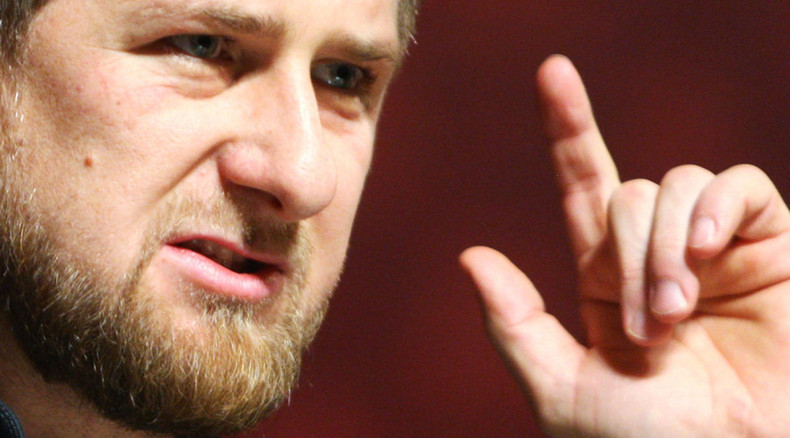 While world leaders struggle with the problem of dealing with terrorists, Ramzan Kadyrov has come up with a direct solution: dropping captured terrorists from drones and publishing detailed accounts on when and how each extremist died.
"I suggest that if any terrorists are detained they should be suspended on unmanned aerial vehicles that attack the positions of the Iblis State and then drop them on their accomplices' heads," Kadyrov wrote in his Instagram account, which is his medium of choice for communication with the public.
READ MORE: Chechen leader claims Islamic State has no chances in the republic
The Chechen leader used the term 'Iblis State' to describe the terrorist group Islamic State (IS, previously known as ISIL and ISIS) because he, along with many Russian Muslims, considers that extremists insult their religion by using the word 'Muslim' in their name.
Kadyrov also added that in his opinion such executions must be organized without any trials and urged everyone to participate in the fight against terrorism in whichever way they can.
"I am confident that it is the duty of every Russian citizen and patriot of his Fatherland to report any information that could help to identify terrorists and disclose their places of residence," he wrote.
Kadyrov made his announcement on Tuesday, hours after Russian President Vladimir Putin told reporters that the Federal Security Service (FSB) had established that the A231 airliner in Egypt was downed by a bomb blast. Putin also pledged to find and punish those responsible for the attack and all who attempt to help them. FSB Director Aleksandr Bortnikov has announced earlier that Russia was offering a $50 million reward for information on those behind the terror attack on the A321.
Last week Ramzan Kadyrov made an address to Muslims across the world, calling on them to unite and destroy the Islamic State terrorist group. He also reiterated his point that the current Middle-East crisis was masterminded by the United States and other Western nations.
READ MORE: Kadyrov calls for Muslims worldwide to unite to defeat ISIS
Earlier this year Kadyrov expressed confidence that IS had been created "first of all against Russia" and warned of the threat that the jihadist group and the conflict in Syria pose to Russia's security. He also noted that the US and other Western nations "spawned" the current terrorist movement in the Mid East in order to distract public attention from numerous problems in the region and incite hatred towards Muslims all over the world.
You can share this story on social media: