Ageing foreign planes targeted in new bill from ruling-party MP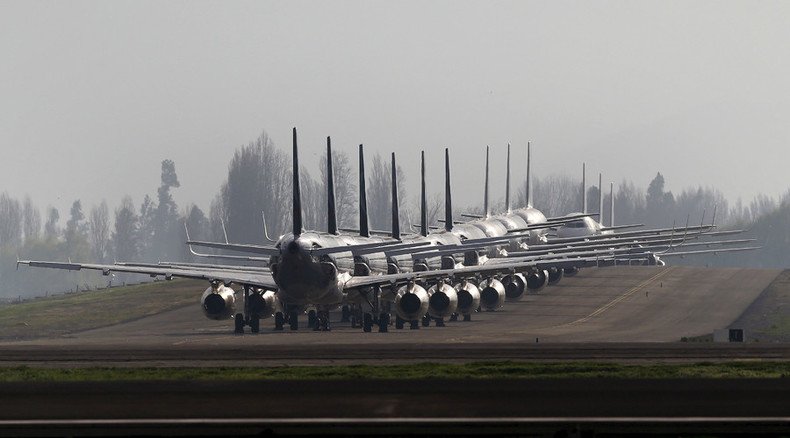 MP Vladimir Gutenev of the United Russia party has prepared and submitted to the government a bill that sets a 15-year limit on the age of foreign-made passenger aircraft allowed for use by Russian airlines.
"The draft is ready and it has been already submitted to the government for review. It proposes a limit of 15 years on calendar age of imported passenger aircraft and also demands that passenger aircraft registered in foreign jurisdictions obtain a Russian airworthiness certificate before making domestic flights," he said in comments he made to TASS.
READ MORE: Russian lawmakers want Charlie Hebdo authors blacklisted over cartoons mocking Sinai air disaster
Gutenev added that the bill had been developed within the framework of President Vladimir Putin's direction to increase the safety of passenger air transport in connection with the increased frequency of aircraft incidents.
He emphasized that the proposed regulations only concern passenger aircraft and do not deal with cargo, combat or experimental ones.
According to the Russian lawmaker similar restrictions have been previously introduced in China, India and Brazil.
Earlier this month, an MP from the Communist Party addressed the prime minister and prosecutor general with a request to launch a nationwide inspection of the technical condition of passenger aircraft.
The proposals were prompted by the worst air crash in modern Russian history, which happened on October 31. The Airbus A231 of the Russian airline Kogalymavia (also known as Metrojet) crashed soon after takeoff in the Egyptian resort of Sharm-el-Sheikh, killing all 224 people on board. After the disaster Russia stopped all passenger flights to Egypt and those who return from that country have their luggage carried by separate flights conducted by the Emergencies Ministry.
READ MORE: Russia suspends flights to Egypt due to security concerns after Sinai crash
The cause of the tragedy is still being investigated, but British and US mass media have reported that special services of those countries allegedly possess information that the crash could be a result of a terrorist attack. The Russian Foreign Ministry said that it can only cause bewilderment that such important information had not been passed to investigators.
You can share this story on social media: