Envoy blames European mass media for instigating strife between Russia, EU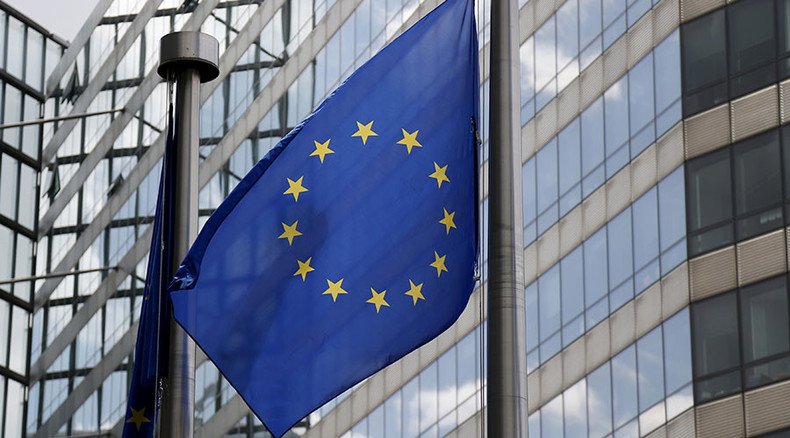 To restart cooperation between Russia and the EU, European mass media must stop their Russophobe campaign, which causes "deep emotional waves" and divides people, Russian envoy to the EU Vladimir Chizhov has said.
"It will be difficult to bring back regular relations between Russia and the EU. First, we would have to develop a working method of coexistence in our neighborly relations. We should not allow this region to be turned into a sanitary cordon with a strip of no-man's-land in the middle of the European continent," RIA Novosti quoted the Russian diplomat as saying on Tuesday at the Berlin security forum.
Chizhov added: "Preventing the systematic erosion of Europe's security architecture" was a priority task.
READ MORE: Top MPs urge counter-sanctions against 'most anti-Russian country' Canada
The Russian envoy also said to restore good relations between Russia and European nations, Russia needed to see proof that the European mass media are willing to end their orchestrated anti-Russian campaign.
"The current dissemination of primitive Russophobia makes deep emotional waves between Russians and other Europeans. As the situation remains it only becomes harder to repair," Chizhov said.
The diplomat noted the policy of anti-Russian sanctions had already proved futile, and all other attempts to influence Russian internal politics from outside its borders are also doomed to fail.
"If the idea behind the initial introduction of these sanctions was that they would affect Russian policy and force us to change our course, then this idea has failed. When the change of policy is not achieved, the next logical step would be regime change, but this is not going to work either," Chizhov told the forum's participants.
The official acknowledged the sanctions had had some negative effects on the Russian economy, but also expressed confidence his country would overcome such hardships. He added Russian authorities were not holding any negotiations concerning lifting or easing the sanctions against their country.
In mid-2014, several nations including the USA, EU members, Australia, Canada and others introduced sanctions against Russian individuals and companies over Russia's alleged role in the Ukraine conflict and the accession of the Crimean Republic into the Russian Federation.
READ MORE: Sanctions are a double-edged sword - Russian Ambassador to Latvia
In August 2014, Russia retaliated with a ban on the imports of a broad variety of food products from countries that used anti-Russian sanctions. The embargo was introduced for a year and prolonged for another year in 2015.
Russian officials have repeatedly emphasized that any attempts to influence the country's political course from outside would be in vain and only cause reciprocal measures. Vladimir Putin's press secretary Dmitry Peskov has called the sanctions "a double-edged sword," which equally hurt the Russian economy and businesses in the countries that introduced them, as well as the world economy as a whole.
LISTEN MORE:
You can share this story on social media: