Russian court reverses ruling recognizing Muslim book as extremist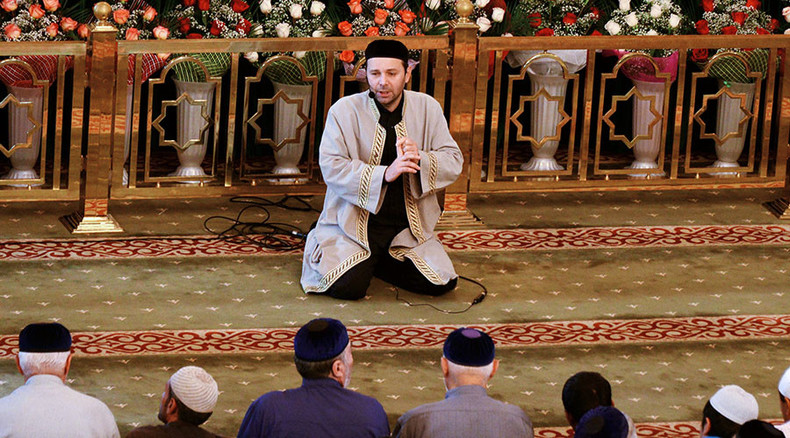 A court in the Russian Far East has canceled the verdict that recognized an Islamic book with abstracts from the Koran as 'extremist material', which caused outrage from the Muslim community and some politicians.
On Thursday the Sakhalin Regional Court canceled the ruling of the Yuzhno-Sakhalinst City Court of August 12, 2015, which banned fragments of 'Prayer to God' as extremist material. The regional court also rejected the appeal of local prosecutors who insisted that the work should be banned.
The initial verdict brought critical comments from Russian Muslims because the banned parts were actually abstracts from the Koran. The head of the Chechen Republic, Ramzan Kadyrov, even demanded that the Yuzhno-Sakhalinsk judge and prosecutors be brought to justice for insulting the holy book and thus inciting religious hatred.
READ MORE: Chechen leader praises Putin's bill protecting holy books from extremism probes
Critics of the earlier decision expressed satisfaction over its reversal.
"This is a landmark ruling. This is a victory of the whole global community. In their statement prosecutors questioned the quotes from the Koran, but every Muslim says the words of a prayer at least 17 times. Does this make every Muslim an extremist 17 times a day?" Kadyrov's representative Said-Magomed Chapanov said in comments to TASS. "Banning Suras from the Koran is like banning a Christian from reciting 'The Lord's Prayer'," he added.
Russian President Vladimir Putin drafted a set of amendments to the 2002 Law on Countering Terrorism that classify all holy books and sacred texts from Russia's four established religions as exempt from any probes for extremism.
"Christianity, Islam, Judaism and Buddhism are an inseparable part of the historic legacy of the peoples who inhabit Russia. Thus the Bible, Koran, Tanakh and Kangyur, their contents and their quotes cannot be classed as extremist materials," reads the explanatory note attached to the bill.
READ MORE: Chechen lawmaker proposes legal immunity for holy books
State Duma Speaker Sergey Naryshkin has told reporters that the bill submitted by the president would be processed in extraordinary mode. It was almost immediately passed by the lower house in the first reading and approved by the Committee for Security for the second and third readings. The final vote on the bill in the State Duma is expected to take place on November 11.