'ISIS was created against Russia' – Kadyrov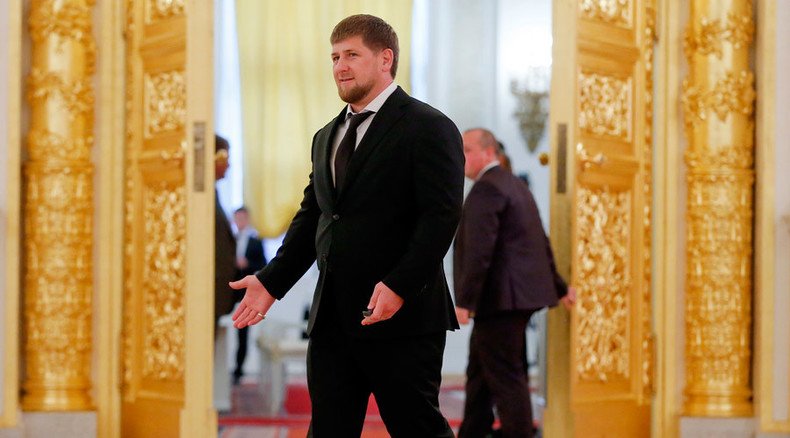 Islamic State was "created first of all against Russia" said the head of Russia's Chechen Republic, Ramzan Kadyrov, warning of the threat that the militant group and the conflict in Syria pose to Russia's security.
"If we think that the Syrian issue will be resolved quickly and will not affect the security of our country, it is not true. I am sure they will show up. ISIS was created primarily against Russia," Kadyrov said during a press conference in Grozny.
The Chechen leader has also offered to impose capital punishment on terrorists and those who "recruit, distort the [Muslim] religion, and misinterpret the Quran."
"The death penalty should be introduced for those who recruit, distort the [Muslim] religion, misinterpret the Quran, and terrorists. These people even in prison have a connection, and they continue to recruit," said the head of the region.
Kadyrov has also advised the Russian government to not fear the condemnation of the world community, RIA Novosti reported.
"Many countries have imposed sanctions against us anyway. The West and Europe do not need a strong state. They need a state that can be ruled. My deep belief: If necessary, the President will submit to the State Duma a draft law and the deputies will support him."
However, the State Duma has already previously said that it is not considering overturning the death penalty moratorium that Russia imposed in 1999 as it sought Council of Europe membership.
"At the present moment the issue of introducing the death penalty, including the death penalty for terrorism, is not being considered in Russia," MP Raphael Mardanshin (United Russia) told the Rossiya-24 TV channel.
READ MORE: No plans to return death penalty for terrorism – Russian lawmaker
Earlier this week a key member of the Communist Party caucus in the State Duma also proposed the death penalty for terrorists as an extraordinary measure and "a supreme measure of social protection," adding that it could help to bring down the threat of terrorism that could increase in connection with Russia's active participation in the operation against Islamic State in Syria.
LISTEN MORE:
You can share this story on social media: