Negative attitude of Russians to US policies hits new record high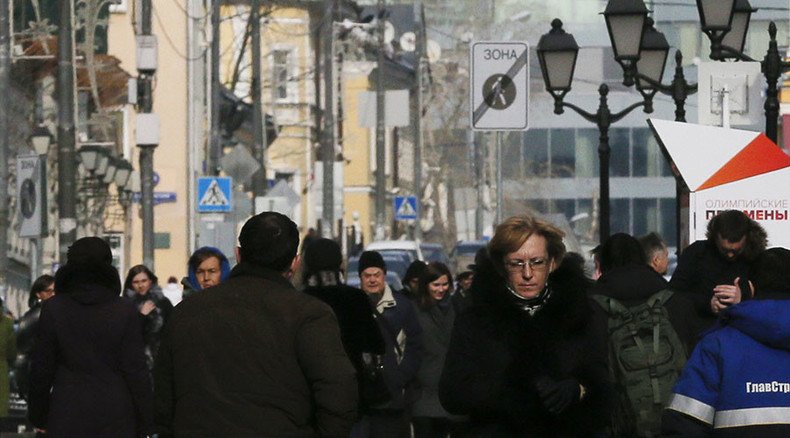 Over 70 percent of Russians have a negative view of the role played by the US in international politics, while only a mere 4 percent view Washington's current course positively.
According to the results of the latest research conducted by the independent polling organization the Levada Center, 71 percent of the Russian public think that the United States currently plays a negative role in the world. The researchers noted this was the highest figure ever since it started to carry out this poll eight years ago.
The previous peak in negativity towards the US was in 2008, after a brief war that erupted after Georgia, backed by Washington, attacked the self-proclaimed republic of South Ossetia, which was protected by Russian peacekeepers under an international agreement.
READ MORE: Majority of Russians say US administration 'extremely hostile toward us' - poll
Back then 53 percent of Russians said that they were against the United States' international politics and 12 percent assessed it in positive way.
According to the Levada Center, 29 percent of responders think relations between the United States and Russia could be described as hostile, while a further 45 percent think relations are tense.
Only 4 percent said the relations were "calm and normal," while under one percent described them as "neighborly and good."
In addition, 75 percent of pollsters said that all major industrialized nations were hostile to Russia and wanted to solve their domestic problems at Moscow's expense. Seventeen percent admitted that countries like the United States, Britain, Germany and Japan had common goals with Russia, in countering terrorism, crime and environmental challenges, as well as in humanitarian and cultural spheres.
LISTEN MORE:
Over the summer, the Levada Center conducted a similar poll, which showed the attitude of Russians towards the US, the EU and Ukraine had slightly improved, but was still at a very low level, mainly due to the various anti-Russian sanctions imposed by the West.
READ MORE: Russians' attitude to US improved slightly, latest poll shows
In mid-May another Russian polling center, the VTSIOM released the results of its research, which showed that the US and President Barack Obama are seen as enemies of Russia by the Russian public. Other entries onto the list were the EU, the Kiev government and Islamic terrorists.
Speaking to RBC, the Levada Center's deputy director Aleksey Grazhdankin said the Ukraine crisis was one of the main reasons for negative attitude of Russians towards the US.
"The negative sentiments towards America are caused by several factors, like Donbass, armed clashes and bloodshed, which has become possible due to Kiev's operations, which have been supported by the US. This is what the public thinks," the researcher told reporters.
You can share this story on social media: