Chechen leader Kadyrov takes 1,000 Syrian refugees out for holiday feast in German restaurant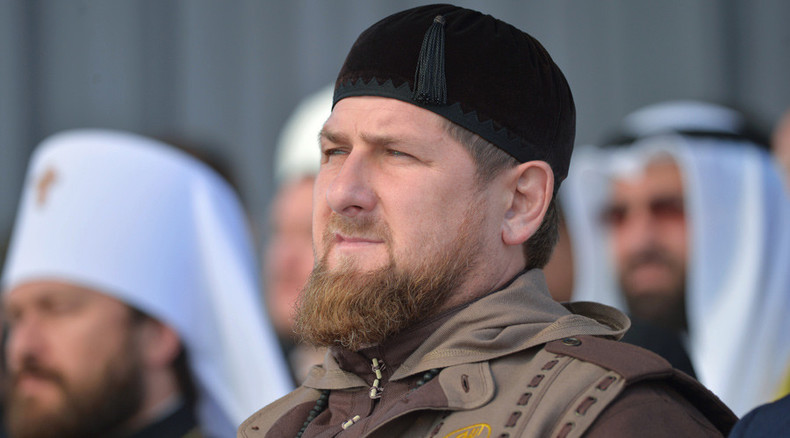 The head of the Chechen Republic Ramzan Kadyrov has said a charity foundation named after his late father, is helping to provide aid to Syrian refugees in Germany.
"On Thursday, over 900 Syrian refugees became guests at one of the best restaurants in the city of Kiel, Germany. We took them from a refugee camp in buses and put on holiday tables for them," Kadyrov wrote on his Instagram account.
Muslims of the world celebrated Eid al-Adha (Feast of Sacrifice) this week.
He added that all expenses were paid by the Regional Public Foundation, named after Kadyrov's late father and first president of the Chechen Republic, Akhmad Kadyrov.
READ MORE: Russia constructs first foreign camp in Syria for internal refugees
Kadyrov also announced that 1,000 more refugees would be taken for the holiday meal on Friday. In addition, the foundation would provide the German refugee camp with school furniture and equipment for children's playgrounds.
"The refugees are deeply grateful to the head of the foundation and the head of the Chechen Republic for the aid provided," he wrote.
Earlier this week, EU leaders pledged €1 billion ($1.1 billion) to UN agencies aiding Syrian refugees in the Middle East, in an attempt to ease the increasing flow of refugees into Europe. They also promised to try to convince Turkey to restrict the influx of migrants into Greece.
The latest data from the European statistics agency, Eurostat, states that the number of people seeking asylum in the EU in the second quarter of 2015 was 85 percent higher than during the same period in 2014. From April through to June of this year, 213,200 applications were filed, with around a third of the total number in Germany.
The head of the Russian Federal Migration Service, Konstantin Romodanovsky, told reporters in September that Russia was ready to accept refugees from Syria on condition that they did not violate any laws. He also said that 182 Syrian citizens used Russia as a transit zone when they traveled to Europe in 2015.
Romodanovsky doubted whether a large number of refugees from Syria could come to Russia in the near future, claiming that it was traditionally easier for these people to adjust to European cultures.
READ MORE: Russia ready to accept Syrian refugees - ombudsman
However, another Russian official - the presidential ombudsman for children's rights Pavel Astakhov has a different view. In September, Astakhov told the media that the Russia could host a great number of refugees from Syria, just as it has accepted a record number of people who fled the war in Ukraine.
The official also emphasized that refugees in Russia must not remain dependent from social programs forever, but must become responsible members of society.
LISTEN MORE:
You can share this story on social media: