Russia won't go to OSCE parliamentary session in Helsinki – Duma speaker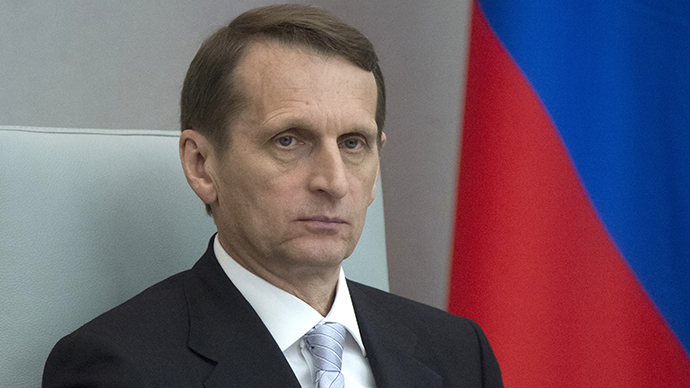 Sergey Naryshkin says the refusal to participate in the forthcoming OSCE session was meant as a protest against arbitrariness and violations of main principles of democracy and parliamentary politics.
The State Duma chairman announced the decision to skip the Helsinki session of the Organization for Security and Cooperation in Europe soon after the Finnish Foreign Ministry announced on Wednesday that it had turned down a request to temporarily waive the travel ban and allow Naryshkin and five more State Duma MPs to enter their country. In order to participate in the event that begins on Sunday.
Earlier, Naryshkin submitted a draft resolution to the Parliamentary Assembly of the OSCE denouncing the very practice of sanctions against parliamentarians. In this document he also stated that obstructing contacts between lawmakers from different nations was against the basic principles of democracy.
On Wednesday Naryshkin said that the whole of the Russian delegation would not participate in the OSCE session "in protest against arbitrariness, against violation of the principles of democracy." He added that Russia still planned to take part in the next session of the OSCE's Parliamentary Assembly that will take place in Ulan Bator, Mongolia.
Earlier in the day Vladimir Putin's press secretary Dmitry Peskov called Finland's decision to deny entry to the Duma speaker "outrageous and unacceptable," especially considering the fact that the visit was within the framework of an international event. Peskov added that he expected the Russian Foreign Ministry to give a qualified appraisal of this step.
READ MORE: 'Below the belt': Foreign ministry slams Western diplomats for disclosing Russian blacklists
In March 2014, the USA and the EU introduced personal sanctions, such as visa bans and asset freezes, on a number of senior Russian officials and leading politicians whom they accused of being "key ideologists and architects" of the policy towards Ukraine. As the relations between the West and Russia continued to deteriorate, more names were added to the blacklists.
Russia replied with its own blacklist of about 200 people known for their anti-Russian positions and actions. The Russian Foreign Ministry did not initially disclose their names, but they were published by Finnish press earlier this year after Russia presented the list to European nations for the convenience of foreign officials who did not want to apply for visas if they were to be refused anyway.
The Russian Foreign Ministry expressed disappointment in this disclosure, calling it a threat to mutual trust.
You can share this story on social media: