Ex-Russian finance minister Kudrin suggests early presidential elections to speed up reforms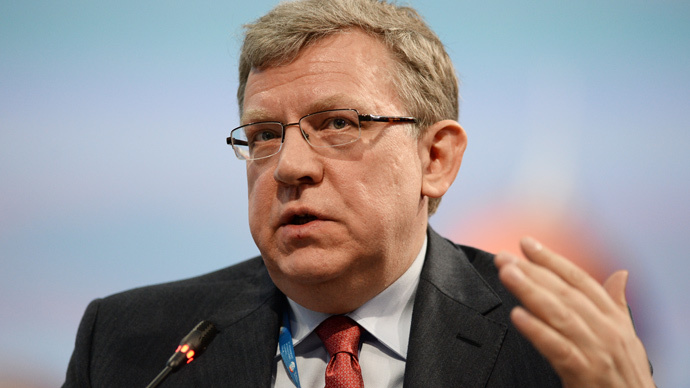 Russia's former finance minister, Aleksey Kudrin, has proposed an early presidential election to provide a mandate for much-needed economic reforms.
"Why don't we bring the presidential elections closer and announce a new program of reforms?" Kudrin said Thursday at the St. Petersburg International Economic Forum. He added that the newly elected president would receive a boost in public credibility and this would make it easier for that person to carry out economic reforms.
Kudrin also said that the main threat to the Russian economy still comes from major structural weaknesses and added that existing government programs were only calculated until 2018. This timeframe was too short to solve any real, serious economic problems, Kudrin said.
The former finance minister claimed in his speech that such an approach had apparently yielded some positive results when tried in Kazakhstan. Early presidential elections were held in that country in late April, where incumbent President Nursultan Nazarbayev won by a landslide with virtually unanimous support. Almost immediately after the elections, Nazarbayev announced a major tax reform in the country, as well as a broader program, dubbed "100 Steps." The authorities plan to transform Kazakhstan's state administration, judicial system and economy, and eventually pull the nation up to be in the 30 most developed countries of the world.
READ MORE: Kudrin names condition of his return to Putin's team
Russian lawmakers both from the ruling party and the opposition sharply criticized Kudrin's suggestion on Thursday, however, and said that it looked like an attempt to weaken the country.
Sergey Neverov, of the United Russia party, said that he saw no reason to hold an early presidential election. "Such suggestions can be considered as an attempt to bring certain instability into our society," the Vedomosti newspaper quoted Neverov as saying.
The head of the Communist Party State Duma caucus, Ivan Melnikov, told reporters that he would only comment on such suggestions if they came from President Vladimir Putin or his official representatives. "When it comes from Kudrin, the very word 'reforms' sounds ominous," Melnikov added.
Mikhail Yemelyanov of the center-left party Fair Russia noted that, in his opinion, Kudrin was representing a pro-western section of Russian society and these section wanted to change the date of elections to destabilize the country.
The next presidential elections in Russia are scheduled for 2018. The presidential term is currently set at six years.
Putin has not yet announced his intention to run for another term. So far, presidential ambitions have been openly announced only by the head of the nationalist Liberal Democratic Party, Vladimir Zhirinovsky.
Liberal party Yabloko said in a major development program that one of its founders, Grigory Yavlinsky, would be put forward as a presidential candidate as a real alternative to Putin. Yavlinsky himself has not yet commented on this initiative.
You can share this story on social media: