Kudrin names condition of his return to Putin's team
Published time: 1 Jun, 2015 12:36
Edited time: 1 Jun, 2015 16:04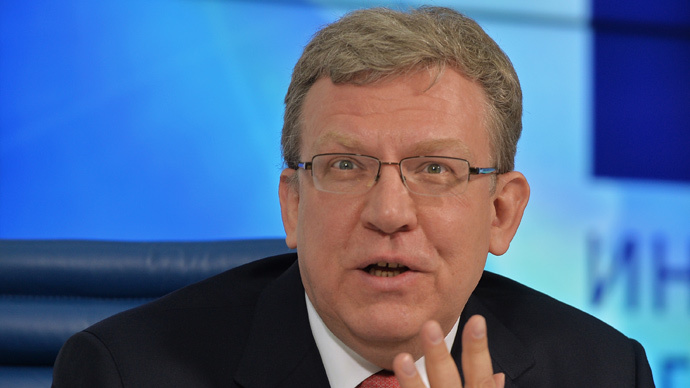 Aleksey Kudrin who worked in the Russian government between 2000 and 2011, and was named World's best finance minister by Euromoney Magazine, for the first time said he was ready to return to Putin's team if the authorities agree to hold more reforms.
"I have never ruled out my return into state power. I don't want to talk about specific positions but such a return is possible under favorable conditions – if our authorities become inclined towards reform," Kudrin said in an interview with Interfax.
Kudrin noted there was no possibility of his return in the nearest future, adding he had already received suggestions to chair the Central Bank and turned it down because he thought that under the current government course the Central Bank wouldn't work effectively.
When reporters asked Kudrin how long would it take for the conditions for his return to come about, he declined to answer, saying it might be in three or 10 years.
However, the ex-minister reiterated he could work in Putin's team under condition of reforms taking place, including political reforms in Russia.
He also added that he didn't intend to get into public politics outside Vladimir Putin's administration and government as there was no opposition party in Russia that he would care to support. This statement shows the former finance minister's position is unchanged: in previous press interviews he blamed the opposition for lack of concrete platforms and any unity in their ranks.
READ MORE: One can't join vague opposition – Kudrin
Kudrin was finance minister for over 10 years before losing the post in 2011, after publicly criticizing then-President Dmitry Medvedev for increasing social and military spending. After his resignation, Kudrin founded and headed a think tank called the Committee of Civil Initiative, which quickly became famous for its warnings and sometimes gloomy forecasts.
Despite his conflict with Medvedev, Kudrin remained a personal friend of President Vladimir Putin and met with the president every two months or so to give his opinion on key economic and political issues. Putin himself has confirmed this fact, but specified it was wrong to describe Kudrin and himself as like-minded people.