Russian anti-drug association to launch dedicated internet TV for addicts
Published time: 5 Jun, 2015 10:55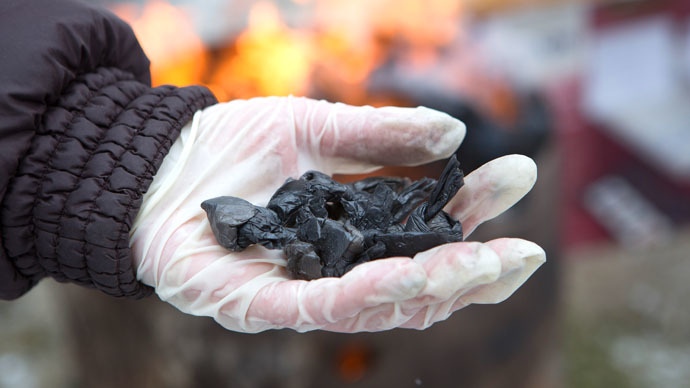 The developers of the "Rehabilitation" web TV channel say their main aim is to show people with drug problems that they are not alone and help them to return to a drug-free life.
The chairman of the Russian National Association of Rehabilitation Centers, Yuri Krupnov, said in comments to the Izvestia daily that the new channel would broadcast round the clock on the internet. The launch date is set for October 2015. The activist added that his group had already spent 300,000 rubles ($6,000) on the project.
The head of one of the centers participating in the association, Irina Kutyanova, told reporters that the new channel would be staffed with journalists, psychologists, medics and clerics. Specialists will share advice and also tell stories of people who have successfully overcome drug addiction.
"It is important that those who fight drug addiction understand that they are not alone and that it is possible to get a job after certain hardships in life are over," Kutyanova said. Another example of real help will be advice to parents on spotting signs of drug abuse by children.
The federal drug enforcement agency, the FKSN, told reporters that the web TV project was a very timely idea. Several lawmakers in Russia's lower house of parliament, the State Duma, also backed the project in press comments.
According to the FKSN, the number of Russians who use illegal drugs is currently about 8 million.
READ MORE: Nationalists want compulsory drug tests for Russian schoolchildren
Russian government agencies and top officials have repeatedly ruled out the legalization of any banned drugs. In September 2014, an FKSN spokesman told reporters that legalizing drugs would inflict non-repairable damage to the nation and wouldn't happen in current conditions.
Before that, the head of the agency, Viktor Ivanov, told reporters that smoking marijuana caused depression, dissatisfaction with life and schizophrenia. He added that if recreational use of cannabis was legalized it would create very high security threats, as people would start operating complicated and dangerous machinery while under the influence.