Revival of Russian charity traditions enters spotlight at Crimea forum
Published time: 30 May, 2015 00:32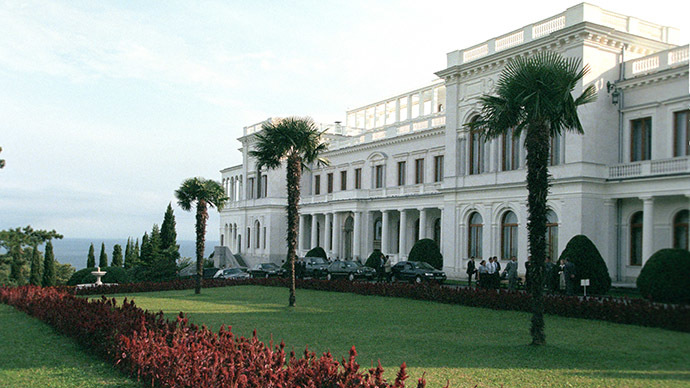 Scientists, clerics and activists from various parts of Russia as well as from Belarus, Ukraine and Israel have gathered in Crimea to talk charity, spiritual and moral values as part of a crowded forum taking place near the city of Yalta.
The third annual forum "Elizabethan legacy today: Crimea" kicked off on Friday, greeted by Crimean authorities.
"The fact that this forum is taking place in Crimea is a landmark event for us, for our peninsula and for the whole of Russia," Crimea head Sergey Aksyonov said.
"Compassion and charity are values that are at the base of our movement. They must be supported by every official and philanthropist, we all have to help people show respect and understanding to those that cannot help themselves. This unites and concentrates our nation," he added.
Taking part in the forum are scientists, as well as members of the church and social activists who study the life of the Grand Duchess Elizabeth of Russia, who lived at the end of the 19th and the beginning of the 20th century and left behind a legacy of charity, philanthropy and Christian enlightenment.
Третий Межрегиональный научно-общественный форум «Елизаветинское наследие сегодня. Крым» https://t.co/4Z9A4qr9SSpic.twitter.com/N1lpjpJYYp

— Сергей Аксёнов (@aksenov_sv) May 28, 2015
The head of the charity fund which organizes the forum, Anna Gromova, said:"For us the reunification with Crimea is very important, not only the territorial one, but first and foremost, the historic one. Starting from the Baptism of Russia, and throughout our history... numerous threads connect our histories."
Gromova slammed those who would deny those links exist: "These pages of history must not be rewritten. All around we are seeing the falsification of history, selective reading, which we especially felt in connection with the anniversary of the great victory [in World War II]. Our society is working on strengthening and preserving history and learning lessons from it."
The forum is taking place in the Livadia palace. Built in 1911, the palace served as a summer retreat for the last Russian Tsar Nicholas II and his family. This was also the spot where the Yalta conference was held by the heads of the US, the UK and the USSR to discuss Europe's post-WWII course of action.