Top banker Gref speaks against hasty political reforms
Published time: 28 May, 2015 11:55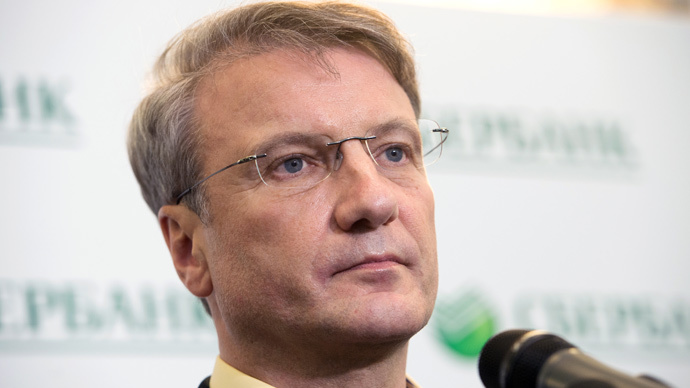 Ex-Russian economy minister and board chairman of the largest state-owned savings bank believes major economic reforms should be launched only after authorities create an effective nationwide system of executive power.
Sberbank President Herman Gref told Vedomosti daily that he considers the current economic trend in Russia negative and doesn't see any opportunities to overcome this trend before 2017. At the same time he doesn't agree with the statement that Russia is in stasis or that an economic collapse is imminent.
"It will not collapse. When I was 30 years old I also used the words 'collapse' and 'dead end'. The system will not collapse, but it can degrade slowly," the banker warned.
Gref noted that as the economy received less money the stimuli for reforms became more urgent. But before starting to reforms anything there must be an effective state management system, he said. "With the existing system it is dangerous to start any serious or large-scale reforms," the ex-minister said in the interview.
At the same time, he said that the state management reform should not include any changes to the constitutional basics of the Russian state.
"They say the reforms start when money reserves are depleted. Let us wait for this moment," Gref joked.