Russia ready for dialogue, despite Western media attacks – Putin's spokesman
Published time: 22 May, 2015 14:00
Edited time: 22 May, 2015 14:03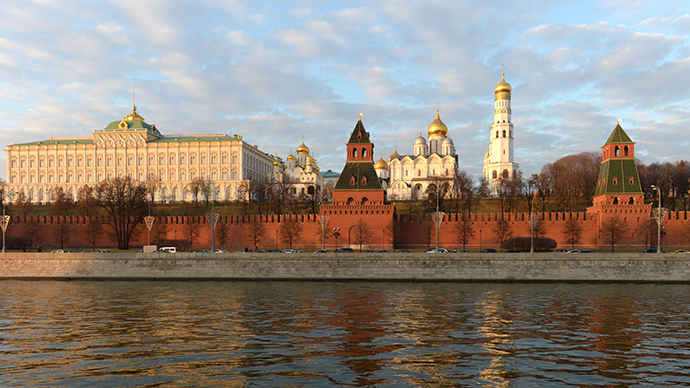 Vladimir Putin's spokesman has described attacks by US and UK media on Russia and its president as "loosely made up lies," but said that Moscow was prepared to work with the West despite this "pinching and nibbling."
Dmitry Peskov, Putin's press secretary, told reporters Friday that the latest examples of such attacks were requests to the presidential press service from a London newspaper and a US media outlet about the president's alleged business connections. Peskov did not identify the media outlets by name, but described them as "respectful."
According to Peskov, the requests concerned alleged ties between Vladimir Putin and businessman Gennadiy Timchenko, a co-owner of major oil trading company Gunvor.
The press secretary drew reporters' attention to the fact that the authors of the requests directly stated in them that they needed direct answers and would not accept general replies. They also said that if they receive no answer or if the answers were too general, in their view, they would consider this a refusal to comment.
"I was disturbed by their ultimatum-like tone and by their style that was more appropriate for an interrogation," Peskov said.
He also noted that the letters were worded so similarly that it raised suspicions of a coordinated campaign.
Peskov then said that all allegations about Putin's cooperation with Gunvor and its co-owner were false. "All this information completely does not correspond to reality," he said.
He added that the release of such a report would badly damage the reputation of the media outlets involved."This slander has been made up very loosely," he said. "We cannot treat it seriously."
READ MORE: Gunvor dismisses US money-laundering probe 'rumor'
However, the Kremlin spokesman told reporters that the Russian authorities had no intention of seeking who was behind this media assault.
Peskov told reporters that it was a curious fact that the requests containing completely false allegations arrived at the moment when Russia and the West were attempting to restore dialogue, despite remaining contradictions.
He stressed that, despite these attacks, Russia was ready to maintain a dialogue with its foreign partners.