Gunvor dismisses US money-laundering probe 'rumor'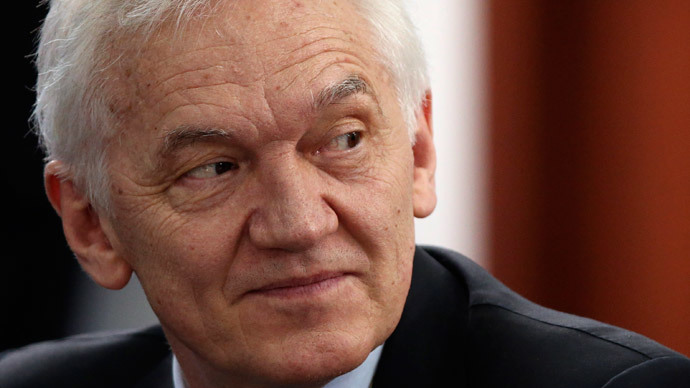 Swiss-based oil trader Gunvor says it has not been notified of investigations involving the company, and called news of probes by US regulators a rumor, according to company spokesperson Seth Pietras.
"Gunvor was never notified of any investigation related to the company's activities. We cannot comment on any investigation against Timchenko. When it comes to Gunvor, these are just baseless talks and rumors received second or third hand", Pietras told the RIA news agency.
Pietras said that in 2011 a Gunvor subsidiary, Castor America Inc., received a summons from the Eastern District Court of New York demanding oil trading documentation.
"Since then the attorney's office hasn't sent any notifications to Gunvor's subsidiaries, employees or executives," he said.
"Gunvor has transparent relations with the US government. Despite the fact the company hadn't received any summons; we voluntarily provide information about the company, including lists of shareholders, corporate structure and even the details on all sales and trade agreements with Rosneft. We have nothing to hide," Pietras said.
He also said that Gunvor hadn't had an illicit relationship with Rosneft.
"First, Gunvor has never been an intermediary between a seller and a buyer, for Rosneft in particular. This is factually incorrect. We have never worked in such a manner and we never will. Second, the tenders of Rosneft are transparent and Gunvor wasn't the only company to make such competitive bids," he said.
Gunvor says it has not been purchasing oil from Rosneft for two years.
On Thursday the Wall Street Journal reported that US attorneys were investigating a money laundering case involving the Gunvor Group, the Geneva-based oil trader co-founded by Russian billionaire Gennady Timchenko.
The report said US prosecutors are looking into transactions where Gunvor purchased oil from Russia's Rosneft and sold it on. In recent months investigators have requested information about the prices Gunvor charged for the transactions.
The deals preceded the financial sanctions imposed by the US on Timchenko and other Russian officials in March as a result of the Ukrainian conflict. But experts surveyed by WSJ believe the transfers of funds related to the transactions could constitute illegal money laundering should the funds originate from illicit activity such as the sale of state assets.