'NATO expansion threatens Russia's allies' – key security official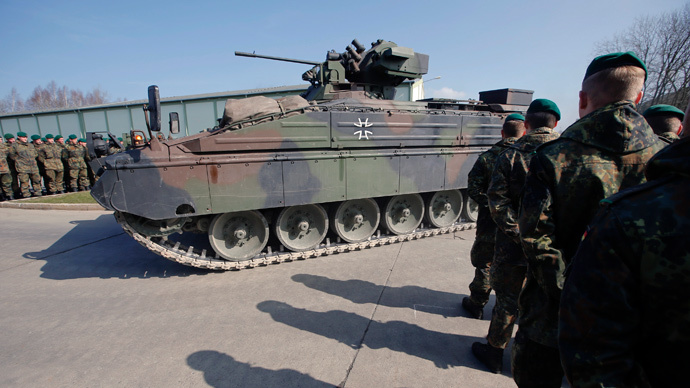 NATO's increasing activity is threatening not only Russia but also its partner states, the head of the Russian Security Council has told his colleagues from the CSTO military bloc.
"The United States' and NATO's aggressiveness towards Russia is on the increase. They boost their advance potential in the direct vicinity of our borders and this creates threats not only for us, but also for our allies," Nikolai Patrushev said at a conference of Security Council chiefs from Collective Security Treaty Organization members.
The Russian official added that in modern times countries use "non-direct action" to promote their interests in the international arena, such as the population's protest potential, radical and extremist groups and also private military contractors. Another form of "new warfare" was the shift of major activities into the information space, he said.
According to Patrushev, the new methods have already been tested during the so-called Arab Spring, the events in Syria and Iraq and the ongoing crisis in Ukraine.
The Security Council is Russia's top consultative body on national security, and Patrushev has headed the council since 2008. Before that, he was director of the Federal Security Service for nine years.
READ MORE: 'Clearly anti-Russian' – Moscow blasts latest US national security strategy
Patrushev addressed the issue of new methods of non-direct warfare in a newspaper article published earlier this month and promised that Russian authorities would adjust the nation's security doctrine after learning the lessons of the latest political and security crises.
In October 2014, Patrushev openly accused the United States of playing a role in the Ukrainian conflict, saying it was a direct result of the anti-Russian programexecuted by American special services since the 1970s and based on Zbigniew Brzezinski's "strategy of weak spots" – the policy of turning the opponent's potential problems into full-scale crises.
You can share this story on social media: