'Clearly anti-Russian' – Moscow blasts latest US national security strategy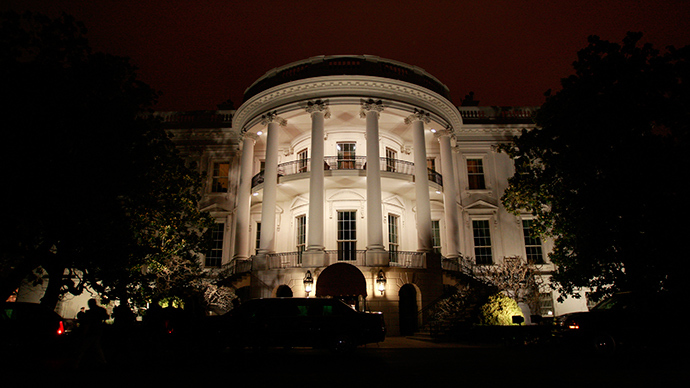 The recently approved US National Security Strategy for 2015 has a clear anti-Russian orientation, according to analysis released by Russia's Security Council (SC).
"The analysis of the strategy conducted by specialists of the Security Council of the Russian Federation indicates that compared to the previous edition of the 2010 the new one is based on clearly anti-Russian tendencies and forms a negative image of our country," reads the statement released by the top Russian consultative agency on national security.
The strategy is based on the principles of American Exceptionalism and the alleged right for unilateral enforcement of US interests in various parts of the world, the message reads.
The council stated that the changes in the US security concepts could have many negative consequences for relations between the two countries. Moscow foresees that Washington and its allies would apply a lot of effort to attract traditional allies of Russia into the anti-Russian camp and also to diminish Russia's influence on the post-soviet political space.
The newly adopted security strategy also made Russian experts to come to the conclusion that the US administration would put more effort into perfecting the political technologies behind the so called "color revolutions" – the forced change of lawfully elected regimes through street protests. The probability that these technologies could be used in Russia has increased, the Security Council said in the release.
The SC also noted in the review that the United States clearly intended to continue the course on global dominance, backed by own military forces and by the increasing military potential of NATO.
Russia also expected the US to boost its military presence in the Asia-Pacific region. "The military force will continue to be the main tool for backing the US national security and interests," the release said.
The White House published the newly adopted National Security Strategy for 2015 on February 6. The document details both the major threats to the US as seen from Washington and the ways and means that would be used for dealing with these threats.
READ MORE: US dusted off old USSR-break-up strategy for use in Ukraine - former FSB chief
In October 2014 the head of the Security Council of the Russian Federation, Nikolai Patrushev, openly accused the US of playing a role in the current turmoil in Ukraine and the military conflicts in Georgia and the Caucasus, saying these were direct results of the anti-Russian policy of the US administration.
Patrushev revealed in a press interview that intelligence analysts established that American special services were executing an anti-Russian program that dates back to the 1970s, and is based on Zbigniew Brzezinski's "strategy of weak spots," the policy of turning the opponent's potential problems into full-scale crises.
You can share this story on social media: