Justice Ministry seeks probe into Khodorkovsky's Open Russia movement - report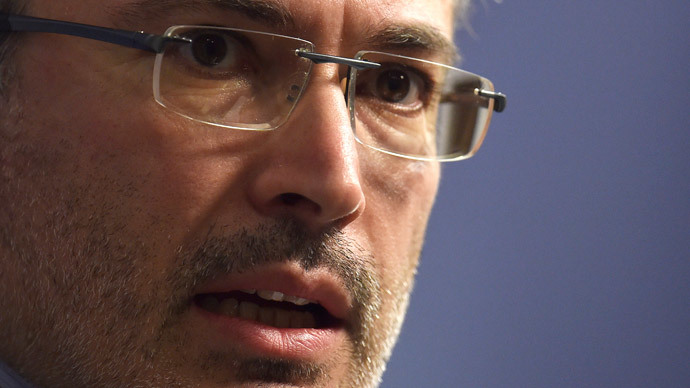 The Russian Justice Ministry has asked prosecutors to check the Open Russia public movement for ties with former oil tycoon Mikhail Khodorkovsky and foreign sponsorship, a business daily claims.
According to Vedomosti, the ministry's request was made after a letter from State Duma MP Aleksandr Sidyakin, who represents the conservative majority United Russia party. In late April this year, he asked law enforcers to check if the Open Russia public movement could be categorized as a foreign agent and, if so, to see that it duly registers as such.
He explained his enquiry by the fact that Russian mass media had reported that Open Russia had received funding from abroad and taken part in the political life of the country – these two conditions legally require any group to register as foreign agent.
Vedomosti quoted an unnamed source in the State Duma as saying that the current situation with the Open Russia movement could be explained by the fact that it is not officially registered as a legal entity and therefore it has never come under the Justice Ministry's radar.
Russian law allows the formation of political movements with a minimum set of documents approved at a founding convention. The activities of such groups are regulated not by the Justice Ministry, as in the case of registered political projects, but by the Prosecutor General's Office.
READ MORE: Putin signs bill allowing removal of NGOs from 'foreign agents' list
The Open Russia NGO was founded by Mikhail Khodorkovsky and his close allies in 2001. After the demise of his YUKOS oil company and the subsequent judicial process the organization ceased to exist. When Khodorkovsky was released in December 2013 and left the Russian Federation the organization was re-launched as a network structure aiming to assist the "Europe-oriented part of the Russian society." Open Russia's website claims it was formed "on Mikhail Khodorkovsky's initiative," but says nothing about the sources of its funds.
Khodorkovsky's lawyer Andrey Drel said in press comments that Open Russia would register as soon as it becomes engaged into any activities that require such move. He emphasized that so far there has been no need to do so.
You can share this story on social media: