Communists seek official ban on Russian anthem ringtones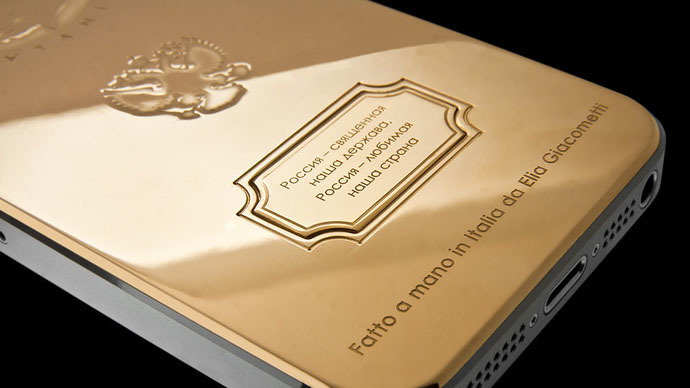 A Communist Party MP has proposed a bill detailing the circumstances in which Russian state symbols can be used and introduce liability for using the national anthem as ringtone for advertising purposes.
In an interview with the Russian News Service radio, Vadim Solovyov said that state symbols should be legally protected from inappropriate use and potentially harmful alterations. When reporters asked him to give an example of such misconduct, the politician mentioned "the use of the Russian national anthem as a ringtone for advertising purposes."
"The anthem is one of the symbols of our state and of patriotism. The essence of it is that it represents our country and participates in the patriotic upbringing of the people. I think it's not right to sell anthems," Solovyov said. He added that he "did not excluded the possibility" of drafting the bill banning such actions in the nearest future.
The sanctions for violating the rules of state symbols' use could be administrative fines between 100,000 and 200,000 rubles ($2000-$4000) or even prosecution as a criminal offense, the MP said.
The proposal was not the first of its kind. In one of the latest similar initiatives the leader of the populist nationalist party LDPR, Vladimir Zhirinovsky, suggested banning any use of "symbols of victory" such as Red Army stars and banners, military medals and St. George's ribbons for advertising purposes.
READ MORE: Opposition party proposes 5 year jail term for insulting patriotism
Before that MP Igor Zotov of conservative majority United Russia party said those who defile these symbols should be punished with prison terms.
Currently the Russian constitution allows citizens, companies and official groups to use all state symbols if such use can't be described as 'desecration'. Violation of official rules of use of state symbols is listed as an administrative offense and is punishable with fines between 3,000 and 150,000 rubles. ($600-$3000).
Desecrating a state flag or emblem is a criminal offense that can carry up to one year in prison and foreign citizens can face additional punishment in the form of a five-year ban on entering Russia.