Opposition threatens legal action as authorities strip Navalny's party of registration
Published time: 29 Apr, 2015 10:30
Edited time: 29 Apr, 2015 10:32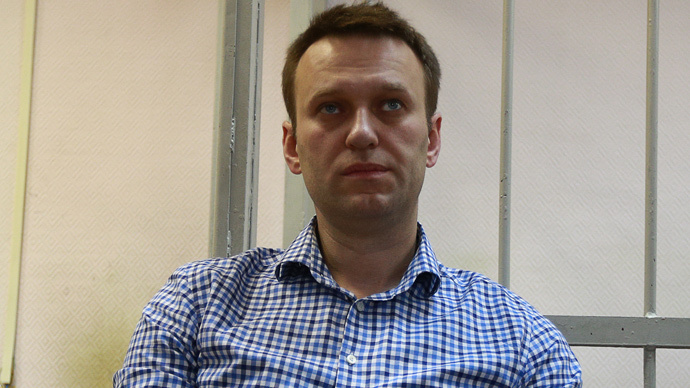 The Russian Ministry of Justice has stripped the Party of Progress of its registration due to procedural violations, but its leaders vow to continue their activities and take the case to Russian court, as well as to the European Court of Human Rights.
The Justice Ministry announced the cancelation of the Party of Progress' registration through its web-site on Tuesday afternoon. The post said that the party had one month to open its branches in at least 43 of 85 Russian regions, but had failed to do so.
The party head, well known anti-corruption activist Aleksey Navalny, replied in a post on his personal blog, saying that the party had registered in all of the regions on time, but many of those registrations had subsequently been canceled by regional authorities. Navalny suggested that this had been done on purpose to hamper the political activities of the opposition. The activist, a lawyer, also added that by law a political party's registration cannot simply be canceled by ministerial decree, but requires a court proceeding.
However, the explanation posted on the Justice Ministry's web-site states that the registration was canceled after courts in 25 regions ruled that the Party of Progress' offices had not been registered within the required time.
Navalny also promised that the party would continue its work as an unregistered movement and appeal the Justice Ministry's decision in court.
READ MORE: Navalny pairs with ex-PM Kasyanov for forthcoming elections
Navalny's key ally, Mikhail Kasyanov, said that cooperation between the Party of Progress and his project RPR-PARNAS would go on despite these latest events. Navalny also promised that "the coalition will persevere, will take part in the elections and win political representation." Navalny's allies explained that members of the Party of Progress will be able to participate in polls on other parties' election lists.
On Wednesday reporters asked Vladimir Putin's press secretary to comment on the situation concerning the Party of Progress and also asked if the president considered Aleksey Navalny a possible political threat.
"You know, in general a president with such a level of public trust and popularity, with such an electoral rating can hardly perceive other politicians as a threat," Dmitry Peskov answered. He declined to comment on the Party of Progress' canceled registration.
Major research conducted in early February of this year revealed that 85 percent of Russian citizens trust President Vladimir Putin and 74 percent say they would vote for him if presidential elections were held the following weekend.