Russian public movement seeks 'anti-troll' police, fines for fake accounts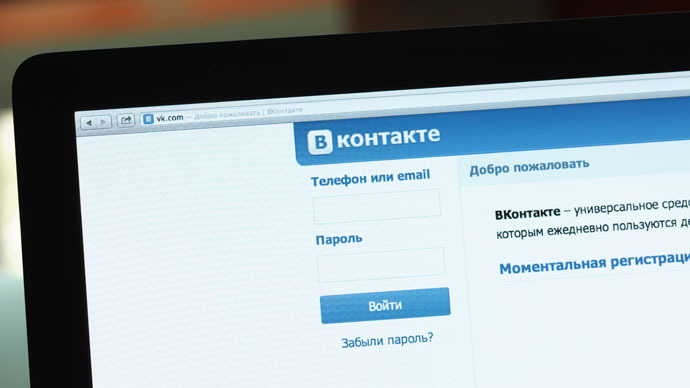 A Russian public movement has addressed the Interior Minister and lawmakers with a request to set up a special cyber-police unit that would prosecute internet users for threats, insults or creating fake accounts.
The group is named "For Security" and its leader, Dmitry Kurdesov, has told the popular Russian daily Izvestia that he is seeking not only a dedicated police force that would fight "internet trolls" but also a legislative basis that would allow punishment for online misbehavior.
In particular, activists want to introduce a new article to the Administrative Code that would order fines of 500 to 2,000 rubles ($10-$40) for creating a social network account under another person's name.
Kurdesov noted in his comments that the existing police force that targets cybercrime, Department K of the Interior Ministry, only deals with potential extremists and terrorists, but would not protect ordinary users who suffer from bullying or harassment.
The activist added that the new force should be manned by ordinary officers as well as "good hackers" – computer security specialists.
The Interior Ministry's press service has not yet commented on the initiative.
Current Russian laws ban the dissemination of extremist ideas on the Internet but also punish those who spread slander, insults or hate speech.
READ MORE: Leftists push to equate popular Russian bloggers with mass media
In August 2014, Russia introduced a law allowing the Federal Security Service to access personal information of all social network users. Social network platforms are required to keep logs of users' activity for one month and provide them to law enforcement agencies on request.
Another law introduced last year was the so-called "bill on bloggers," which required the authors of all blogs and social media accounts with 3,000 daily readers or more to register with the state watchdog Roskomnadzor, to disclose their real identities, verify the information before making it public and abstain from releasing reports containing slander, hate speech, extremist calls or other banned information such as, for example, advice on suicide.
You can share this story on social media: