Russian state companies face bans from Ukraine investment
Published time: 3 Apr, 2015 09:08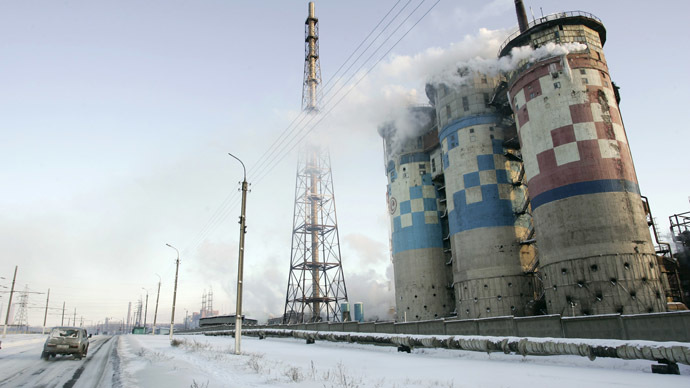 Russian Communists are preparing a bill that would ban state-owned corporations from any economic presence in Ukraine. The measure is being considered as a reply for Kiev's planned nationalization of Russian property.
MP Vadim Solovyov (Communist Party) told Izvestia daily that he wanted to protect the state funds from requisition, but also saw the ban as a reply to the general anti-Russian policies enforced by the Ukrainian authorities. He emphasized that the planned restrictions would be temporary and that they would be lifted as soon as it is clear that there is no threat to Russian property in Ukraine.
On March 31 a group of 10 Ukrainian MPs submitted a bill to parliament allowing for the nationalization of property belonging to the government and citizens of aggressor nations. In January, the Rada passed a statement that recognized Russia as an aggressor over its alleged role in the current conflict in Donbass, eastern Ukraine.
A source in the Russian presidential administration has told Izvestia that Kremlin was aware of the latest Ukrainian initiatives, but did not plan any reciprocal action before the State Rada passes the anti-Russian bill.
Russian involvement in the Ukrainian economy is huge and is represented both by government-owned corporations, such as Russia's largest savings bank Sberbank or the natural gas monopoly Gazprom, and private companies in the banking, telecom, metals and machine-building industries and others.
READ MORE: Nationalist lawmakers ask PM to put economic pressure on Ukraine
In October last year, a Russian lawmaker representing the nationalist party LDPR addressed Prime Minister Dmitry Medvedev with a request to ban all supplies of foodstuffs, machinery and metal products from Ukraine in a bid to force Kiev into observing the ceasefire with federalist forces in Donbass. He also said that if the Ukrainian military continues to shell the territories of the breakaway republics, Russia should stop all supplies of natural gas.
In February this year, Communist MPs urged Russian law enforcers to impound the Russian assets of Ukrainian billionaire-turned-President Petro Poroshenko in order to punish him for the 'war crimes' of the Ukrainian military, as well as for sponsoring the groups that are recognized in Russia as extremist.
Russian officials have so far taken action on neither of the requests, but in September 2014 law enforcers impounded the Russian assets of Ukrainian oligarch Igor Kolomoysky, after he was charged in absentia with sponsoring terrorism and war crimes.