'Budget optimization will not affect Russian defense order' - Putin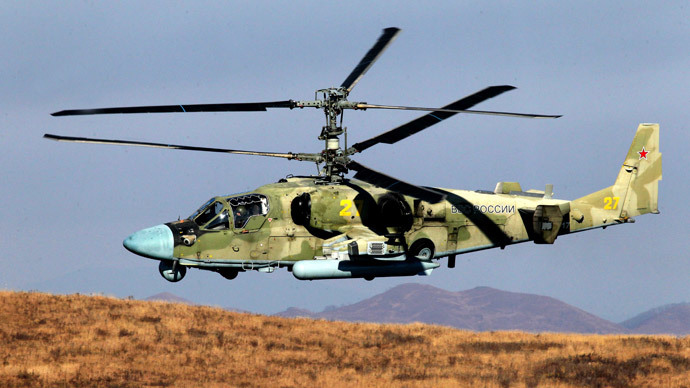 Russian authorities have managed to preserve the important parts of the state's defenses despite a current effort to cut all government expenses, President Vladimir Putin has said.
"I would like to thank you because despite all the work aimed at optimization [of the state budget - RT] you managed to keep all basic parameters of the state defense order and the armaments program. This is very important for reaching the planned parameters of the renewal of our Military Forces and Navy," Putin told Defense Minister Sergey Shoigu and Finance Minister Anton Siluanov.
The president told the ministers it was important to continue the housing program for military officers and repairs of existing military bases.
"And finally, this year we must index all pensions for military pensioners. I mean the pensioners of the Defense Ministry and other departments," Putin concluded.
Earlier this week, the Russian president's press secretary, Dmitry Peskov, told the press that continuing economic pressure from foreign countries would never affect Moscow's foreign policy. "No sanctions would force Russia to make changes to the persistent line it follows in international affairs," Peskov stated.
READ MORE: No sanctions would ever force Russia into changing its policy - Kremlin
Russia is currently working on a major program of import replacement in the defense industry. The launch of the program was prompted by the sanctions, but top state officials have said that the replacement would go on even if the sanctions are lifted.
In early December last year, Russia's deputy PM in charge of the defense industry, Dmitry Rogozin, told reporters that he expected the state defense order to be fulfilled by about 93 percent without corrections and possibly by 100 percent if corrections to the rapidly changing international situation are made. He also said that Russia would stop buying ready-made weapons from foreign suppliers and noted that the country would continue the plan to become independent from foreign arms producers even if Western sanctions are lifted.
READ MORE: Russia to carry on defense import replacement even if sanctions are lifted – Rogozin
In September, Putin ordered the winding up of two state agencies which were responsible for placing and executing weapons orders for the military. Their functions were transferred to the Defense Ministry, Finance Ministry and Audit Chamber.
Putin has given presidential status to the Military Industrial Commission – the body that assures cooperation between the military and the defense industry. The president took personal control of the commission, while Rogozin was appointed deputy chairman of the body.
You can share this story on social media: