No sanctions would ever force Russia into changing its policy - Kremlin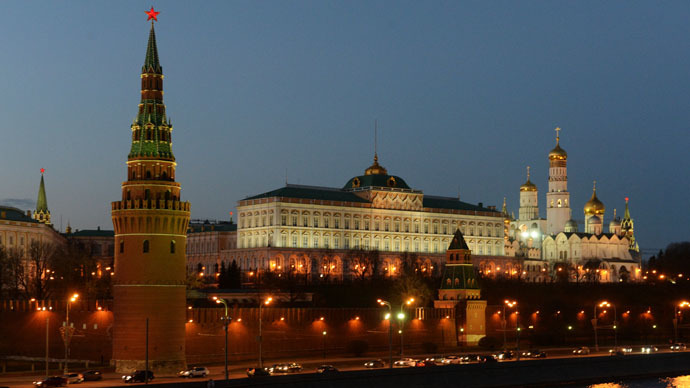 The continuing economic pressure will never affect Moscow's foreign policy, Vladimir Putin's press secretary has said.
"No sanctions would force Russia to make changes to the persistent line it follows in international affairs," TASS quoted Dmitry Peskov as saying on Wednesday.
The top Kremlin official also called the sanctions "a double-edged weapon" that, while causing certain discomfort to the Russian economy, was also hurting businesses in the countries that introduced them, not to mention the world economy as a whole.
The comment came shortly after US President Barack Obama announced his decision to prolong the anti-Russian sanctions introduced in March and December 2014 for another year.
The Russian Foreign Ministry also commented on this move on Wednesday, saying that it can only be seen as an attempt to thwart the peace process in southeastern Ukraine.
"As soon as there are signs of peaceful settlement of the acute crisis in Ukraine, people in Washington immediately start to destabilize the situation," the Ministry's official representative Aleksandr Lukashevich told reporters.
"Today, when the ceasefire regime agreed in Minsk on February 12 with Vladimir Putin's contribution becomes a reality, the US administration again shakes the air with threats, announcing the prolongation of earlier imposed sanctions and promising new ones. Both against our country and against the Lugansk and Donetsk people's republics."
"The peace process is also being threatened by US promises to start mass deliveries of weapons to Ukraine, especially considering the fact that such promises are inspiring the party of war in Kiev and their revanchist plans," Lukashevich added.
READ MORE: Putin: US sanctions contradict its national interests, will backfire
US President Barack Obama prolonged the sanctions introduced against Russia by Executive Order 13660 on March 6, 2014, "to deal with the unusual and extraordinary threat to the national security and foreign policy of the United States."
The EU nations and several other countries, which also introduced sanctions against Russia under pressure from the US, have not yet announced their plans.
You can share this story on social media: