Fit for office: Duma Sports Committee introduces PT test for MPs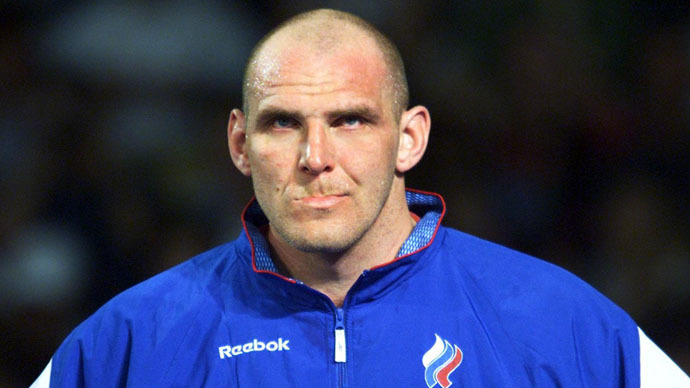 Russian MPs now have an opportunity to take a PT test that's modeled on Soviet-era nationwide sports program GTO, and includes shooting and trekking.
The chair of the State Duma Committee for Sports, Igor Ananskikh, sent a letter to all MPs offering them to undergo GTO complex tests on a voluntary basis, Russian mass media reported Tuesday. GTO stands for "ready for work and defense" and it is a nationwide system of PT tests for children and adults, and with a clear military inclination – apart from standard exercises for strength and endurance, it includes shooting and trekking.
Ananskikh emphasized in his letter that the lawmakers can take part in tests on a strictly voluntary basis as freedom of participation is one of the main principles behind the GTO system. The letter also reads that the place and time of the tests will be established after it is clear how many politicians are willing to take them. The deadline for applications is February 20.
The original GTO program was introduced in the Soviet Union in 1931 and by the end of the socialist system millions of people participated in it. The project ceased to exist with the collapse of the Soviet Union, but in March 2014 it was re-launched under its old name by the order of President Vladimir Putin.
In July 2014, MP Dmitry Nosov of the populist-nationalist party LDPR suggested that Russian lawmakers themselves undertake the GTO tests. The initiative received support from State Duma Speaker Sergey Naryshkin.
MPs polled by Russian news agencies perceived the news with caution. Fair Russia MP Dmitry Gudkov told RBC news agency that the initiative was "further nonsense not worthy of attention," but joked that good physical shape might be useful for his colleagues as "they had led the country into such a state that soon they may have to flee it."
MP Frants Klintsevich of the majority United Russia party said that the very idea of physical culture tests for Duma members was not bad, but added that he personally could not participate in it due to his age and excess weight.
In June last year, Russian Defense Minister Sergey Shoigu organized and personally supervised reserve officer training for about 400 senior Russian politicians, including 286 State Duma MPs and staff members, and 72 senators and upper house staff. The drills featured tests in strength and endurance, as well as firearms training and the operation of various vehicles, including modern tanks and APCs.
READ MORE: 400 senior Russian politicians, officials to undergo military training
You can share this story on social media: