New sanctions against Russia are economic blackmail - Kremlin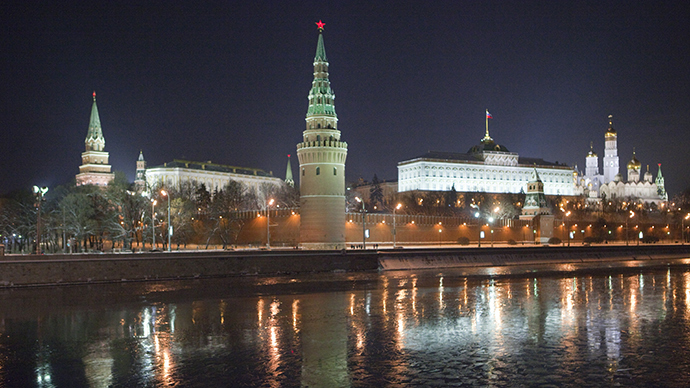 Vladimir Putin's press secretary has called fresh threats of anti-Russian sanctions "an absolutely destructive and unjustified course that would eventually prove to be shortsighted."
"Russia has never agreed to such threats and moreover, the threats and blackmail have never led and never would lead to the change of Russia's well known and logical position," Dmitry Peskov told reporters on Monday.
The comment came soon after US President Barack Obama promised the United States would examine options to "ratchet up the pressure on Russia" on the Ukraine issue.
"Instead of stepping up the pressure on those who refuse to start a dialogue and to solve the conflict in a peaceful way, we hear they want to resume this economic blackmail against Russia," Peskov noted in his statement.
Earlier, the Russian president's press secretary said in an interview that Western diplomacy was exercising "a substitution of concepts, which is leading to an escalation of the Ukrainian conflict." "In the meantime, to put it simply, the West is trying to play Putin off as a party to the conflict, to isolate him in international politics, to strangle Russia economically in their own interests, to get him overthrown, while demanding that he resolves the crisis in the neighboring country," he stated.
In the same interview, the official pointed out Russia was doing everything possible to end the Ukrainian crisis: helping Ukraine's economy, ensuring the supply of coal and electricity, and sending humanitarian convoys to people in need in the southeast.
Earlier, Peskov said the current escalation of violence in Ukraine was putting in danger the next round of peace talks, due in Astana, Kazakhstan, in late January. "A meeting like that could only take place if an effective result is ensured," the official told RIA Novosti. "Currently that seems to be less likely than before the renewal of military operations by Ukraine."
Last week, State Duma Chairman Sergey Naryshkin said the new offensive against the breakaway republics in Donbass, attempted by the pro-Kiev military, rendered any anti-Russian sanctions immoral. The top Russian parliamentarian also gave a reminder that promises of economic aid to Ukraine from Western nations remain unfulfilled, while politicians in Kiev are calling for a major new strike on Donbass.
You can share this story on social media: