Rights situation in Russia improved, but problems remain - ombudsman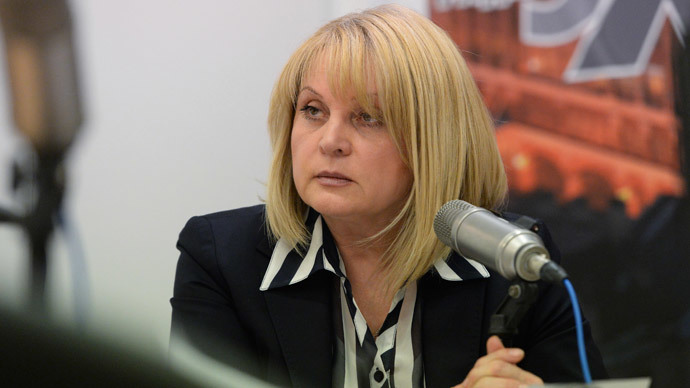 The presidential ombudsman for human rights strongly rejected allegations that the rights situation in the country has deteriorated, adding that improvements were obvious to see for anyone who worked in this field 15 or 20 years ago.
"I will never agree that the situation has become worse," Ella Pamfilova told the Interfax news agency in an interview dedicated to the International Day of Human Rights celebrated on Wednesday.
The official added that the issue of human rights is now raised mostly by representatives of the political opposition, who talk about political rights exercised through public rallies or polls.
"But ordinary people pay primary attention to social and labor rights. And the progress in these fields is simply astonishing, compared to what we had 20 years ago," Pamfilova said. The difference between the perception of human rights by professional advocates and the common people is the main reason for the polarized opinions, the ombudsman suggested.
"Human rights advocates are very demanding people and they always will criticize and remain unhappy with the existing situation. But I think that the activists who are engaged in actual work and who spared a lot of effort to change the situation for the better, they know very well how it used to be 15 or 20 years ago," Pamfilova stated.
The official said that the reforms in the Russian court and prison systems were the best examples of changes for the better.
"Who could have imagined 10 years ago that public monitoring commissions would visit inmates and have public control over detention centers? Now we have an opportunity to discuss problems that were previously deeply hidden," Interfax quoted the official as saying.
Pamfilova acknowledged that conflicts in the human rights sphere remained and some problems were very serious. Among these she mentioned the scandals with the independent television channels, TV-2 and Dozhd (Rain), as well as a legislative ban on commercial advertising on paid cable networks.
The Russian parliament approved Ella Pamfilova as presidential envoy for human rights in March this year after her candidacy had been suggested by President Vladimir Putin. Before this appointment, Pamfilova chaired the Presidential Council for Development of Civil Society and Human Rights.
The 60-year old official started her career during the Perestroika period as a member of parliament and later as the Federal Minister for Social Protection of Citizens. Now she also heads the Civil Dignity public movement that distributes presidential grants to various rights and civil projects.