Russia may stop PACE payments if powers not restored in full – Duma speaker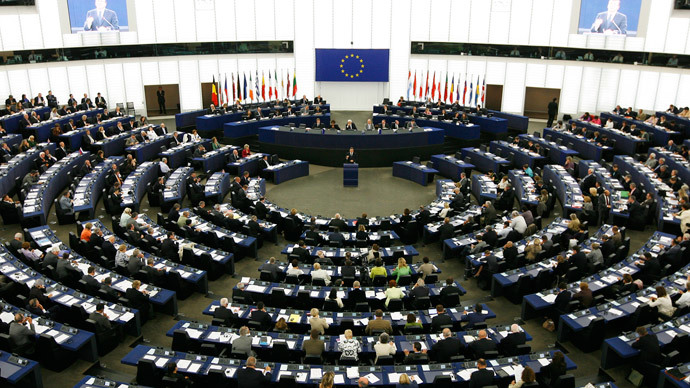 Russia could refuse to pay the fees it sends to the Parliamentary Assembly of the Council of Europe (PACE) if the powers of its delegation aren't restored in full, State Duma Speaker Sergey Naryshkin says.
The payments will not be stopped completely as they are made to the whole structure of the Council of Europe, Naryshkin noted in his interview with Rossiiskaya Gazeta daily.
"But if PACE does not restore the rights of the Russian parliamentary delegation, and does not do it in full, we will think about what we should do with the amount of Russian fees," he added.
Currently Russia pays about €23 million annually in membership fees to the Council of Europe.
The Russian parliamentary leader emphasized that his country would maintain its position on all issues that caused controversial responses in the Parliamentary Assembly.
In mid-November this year Naryshkin told the press that the Russian delegation was ready to return to the full-format participation in PACE's work in 2015, adding that in his opinion PACE has huge potential to help in overcoming the current crisis of political trust in Europe. He also urged his foreign colleagues to renew the assembly's agenda, removing all unimportant questions, and adding those that are of primary importance.
The conflict between Russia and PACE reached its peak in April this year as the European body approved an anti-Russian resolution over the political crisis in Ukraine, depriving Moscow's delegation of the right to vote, and banning it from participation inruling bodies and monitoring missions till the end of the year.
The Russian State Duma replied with a resolution saying that nations which have repeatedly violated international law, causing thousands of casualties, have no moral right to judge Russia or impose sanctions on it. MPs also said that they considered it impossible to resume discussions at PACE while sanctions against Russia are still in force.
In August, State Duma Foreign Relations Chief Aleksey Pushkov said that Moscow might completely give up its PACE membership if European sanctions against Russia remain in force.
Russian parliamentarians and PACE representatives are expected to meet in Vienna later this month in order to discuss the delegation's return to the assembly next year.