Activists advocate criminal charges for child porn possession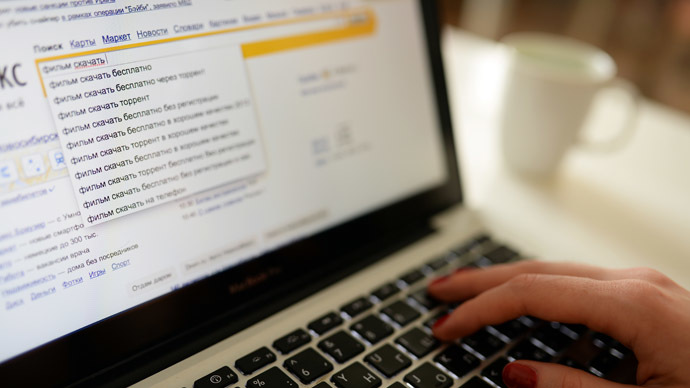 Members of Russia's Public Chamber have prepared several proposals on how to protect women and children from exploitation. These include criminal prosecution for possession of child pornography.
The initiatives are included in the group's annual report on the state of civil society. The authors note that at present Russia lacks a unified court procedure on all cases involving pornography. In particular, terms like 'child porn' are used in legal documents without being defined, and lawmakers' repeated efforts to do so have yielded no results.
The current Russian Criminal Code forbids the making and turnover of pornographic materials picturing minors and possession is punishable only if the court proves that the suspect wanted to somehow spread them further.
"Criminal responsibility for possession of pornography, especially if it depicts minors, is a necessary measure that reflects the community's very urgent problem. Porn dealers and entire international cartels specializing in this business cannot emerge from nowhere. And no normal person would keep such materials," co-author Elena Sutormina told Izvestia daily.
The activist, who sits in the Public Chamber and in the Presidential Council for Children's Issues, also said that prevention was of primary importance when tackling such problems.
"In this case prevention is in understanding that such actions are considered a crime punishable by prison. If we want to raise a healthy generation we should cut short any of such inclinations," Sutormina said.
She added that she understood the difficulties law enforcers would face when trying to find people in possession of banned materials, but noted that police should target dedicated groups on social networks and special websites. Many criminal groups specializing in child porn originate from internet forums.
MP Olga Alimova (Communist Party) of the State Duma Committee for Women, Family and Children, supported the initiative, noting that currently law enforcers often have to close cases of suspected child porn dealers as the suspects insisted that they kept all their stock "for personal consumption." Changes in the law would deprive the criminals of the chance to use this legal loophole, she said.
In mid-2013, MP Aleksandr Romanovich (Fair Russia) told a parliamentary session that the number of Russian websites containing child porn had grown almost by a third in recent years. The amount of available pornographic materials featuring children had grown 25 times. On average, every such site attracts 30,000 visits every month, he said.
Romanovich also noted that according to polls, almost every Russian citizen between 10 and 17 years who was regularly using the internet had received indecent proposals from adult users at least once.
Russian law orders prison sentences of two to 15 years for making or selling child pornography, as well as for recruiting underage children for making such material. Children under 18 are considered minors in Russia and the legal age of consent is 16 years.