Sever diplomatic relations with Lithuania over president's interview - Communists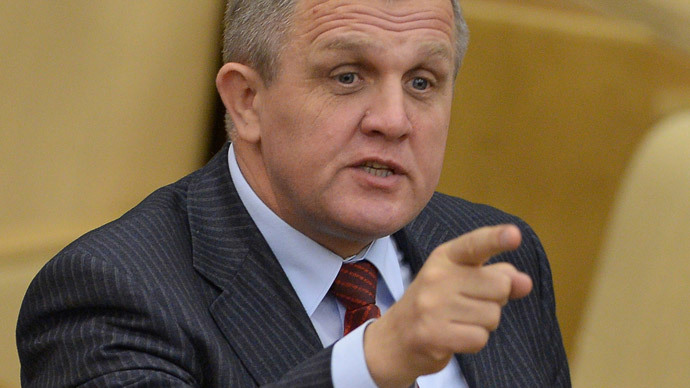 A Communist Party MP suggests Moscow should sever diplomatic relations with Vilnius and to slap additional sanctions on Lithuania after its president called Russia a "terrorist state" in a radio interview.
"I want to charge the International Relations committee with a task to prepare a statement and maybe even an order to introduce new economic sanctions against Lithuania, or maybe even a motion to stop diplomatic relations. It is unacceptable that a president of a nation utters such rude and cynical words," deputy head of the parliamentary Communist Party Nikolay Kolomeytsev said at the State Duma session on Friday.
After this, Speaker Sergey Naryshkin asked the Communists to officially submit the motion into the chamber.
Kolomeytsev's initiative came after President Dalia Grybauskaitė said in an interview on Thursday with Lithuanian radio LRT that Russia was conducting aggression against Ukraine and accused Russian President Vladimir Putin of intent "to occupy other regions and to drastically reorganize international security in the world."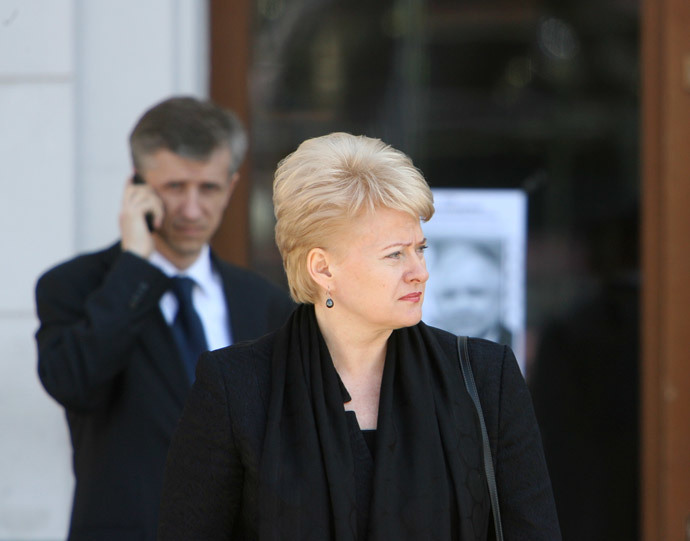 "We're facing a situation in which some of our neighbors are becoming a terrorist country," she said.
These words immediately drew criticism from the Russian Foreign Ministry, which issued a special statement claiming that Grybauskaitė had outperformed even the most notorious nationalist radicals in Kiev.
"All that she says is not helping, but only complicates the search of solutions to the Ukrainian crisis," spokesman Aleksandr Lukashevich said in the document published on the ministry's official website.
"Political wisdom is determined not by an obsessive desire to provoke conflicts and insult neighbors, but by the ability to find constructive solutions based on the real situation that has established itself in Ukraine, and for which foreign politicians should share the blame.
"It would be better if the Lithuanian President stopped suffering from complexes over her Soviet past that apparently make her feel 'holier than the Pope'," Lukashevich added.
Russian law provides that diplomatic relations with foreign countries are established or stopped by presidential orders, but the president does this only after official consultations with the parliament.
You can share this story on social media: