Top Russian senator blasts Poroshenko's 'total war' threat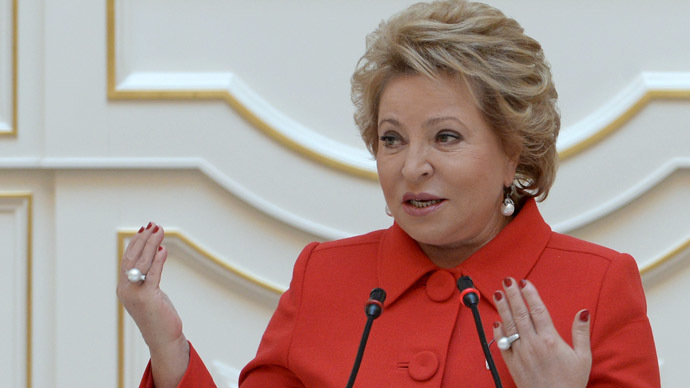 The chair of Russia's upper house of parliament, Valentina Matviyenko, has said that Ukrainian President Petro Poroshenko's recent statements of readiness for "total war" were irresponsible political bluffing.
"Such statements make no sense, they are irresponsible and they are political bluffing that would never be used by an accountable and independent political leader," Matviyenko told the Tass news agency. She called for the Ukrainian president to stop the "verbal rattle" and start addressing the real problems of his people.
Senator Matviyenko added that the Russian position regarding the Ukrainian political crisis was transparent and clear, and remains unchanged.
"We are using all of our effort to try to convince the Ukrainian authorities to return to common sense and join their opponents at the negotiations table, because this is the only possible way," Matviyenko said.
On November 16, Poroshenko said his country was ready for a "total war" against Russia. This was a change of rhetoric on the part of Ukrainian leader, as earlier he said he wanted to stop the conflict and prevent it from developing into a Third World War.