Putin disapproves of commercial exploitation of his image – press secretary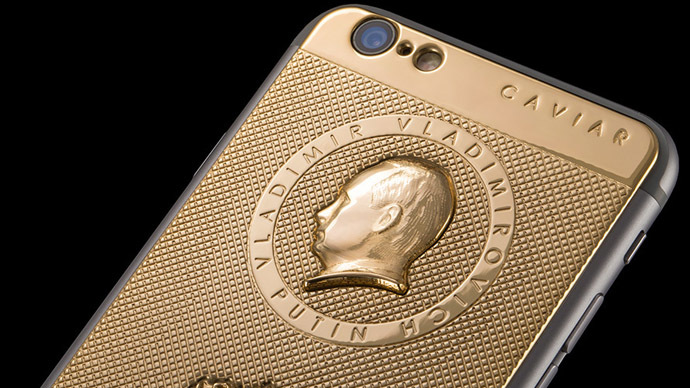 Russian President Vladimir Putin is unhappy with people making money from his image, but doesn't intend to do anything about it his press secretary has said.
"His attitude to this is negative. On the other hand, we are not witnessing such cases for the first time; the picture of the President has been repeatedly used in various gadgets, put on mobile phones. Fighting such manifestations is not among our priorities, this is not the main issue on our agenda," mass circulation daily Izvestia quoted Dmitry Peskov as saying.
This was the first time Putin's position on the issue has been made public. Previously Peskov has declined to comment, only once saying that the President was not wearing a t-shirt with his picture on it.
The use of Vladimir Putin's image by commercial companies started a long time ago and has been growing in recent years, together with Russian President's domestic and international rating. There are collections of t-shirts and outerwear, souvenirs like mugs or wall clocks and also expensive smartphones in gold and titanium all decorated with a Putin portrait. There are bars named after Putin in Israel and Serbia and a Moscow distillery has been making a brand of vodka called Putinka since 2003.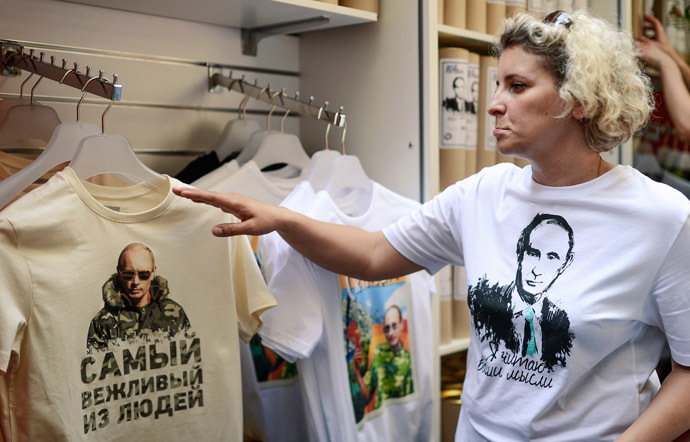 Vladimir Putin's rating reached an all all-time high in August this year with 57 percent of people ready to vote for him again should a presidential election be held the next weekend. In October the figure fell to 49 percent, but Dmitry Peskov said that this was a natural fluctuation and not a worry.
At the same time, the public appears to take the marketing of Putin's image lightly. In a poll conducted by the independent Levada research center in mid-October the overwhelming majority of respondents didn't agree that the president's popularity was turning into a personality cult. Only 19 percent said they had noticed features resembling a cult, compared to 27 percent a year ago.
You can share this story on social media: