'Titanium force': New luxury Putin iPhone to cost over $3,300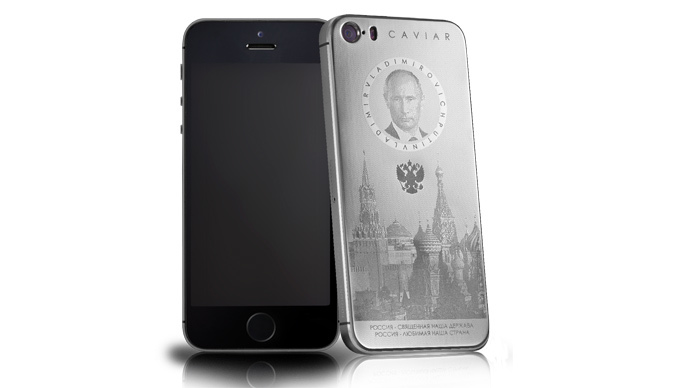 The digital age of patriotism got another look with Italian luxury brand launching a new titanium iPhone bearing the image of Russian President Vladimir Putin and the Kremlin. It comes after limited edition golden 'Putinphones' sold out in one day.
READ MORE: Price of patriotism: Golden 'Putinphone' on sale for over $4,350
Supporters of Vladimir Putin or those who are just looking to stand out will soon be able to buy the new titanium CAVIAR iPhone 5S Ti Supremo Putin –for the price of just $3,318 (119,000 rubles).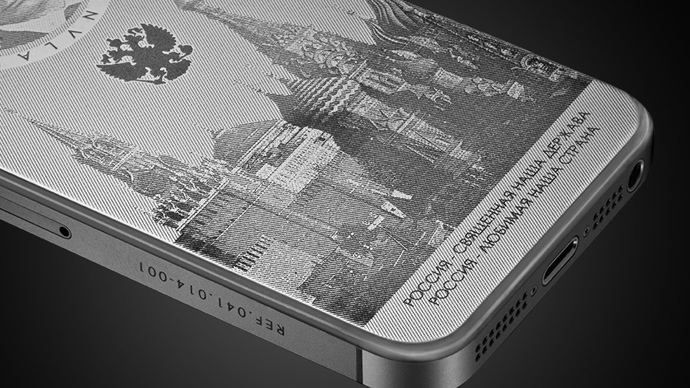 The phone was designed by the Perla Penna jewellery house, with a total of 499 titanium phones made.
Why titanium? It is "the hardest, most pure metal in the world," which reflects the "indomitable force, unyielding will and steadfastness of Russia's leader," the company's press release explains.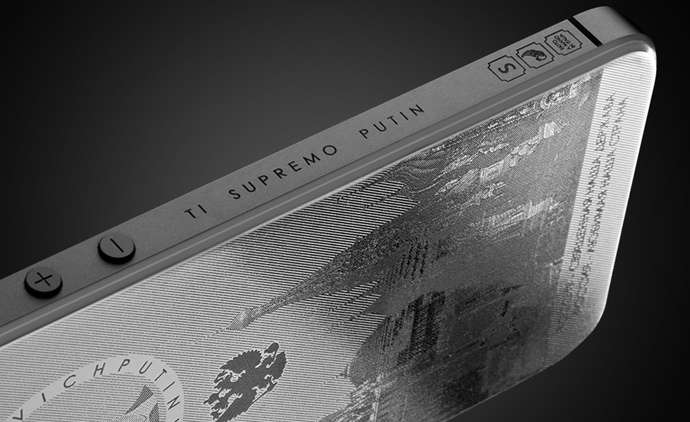 The specialty item follows the successful release of the limited line of golden iPhones bearing Putin's image, with 44 phones selling out in one day in July.
As compared to the previous edition, the titanium iPhone features a more complex design. In addition to Putin's image on the back of the phone, there will also be an engraving of Russia's Kremlin.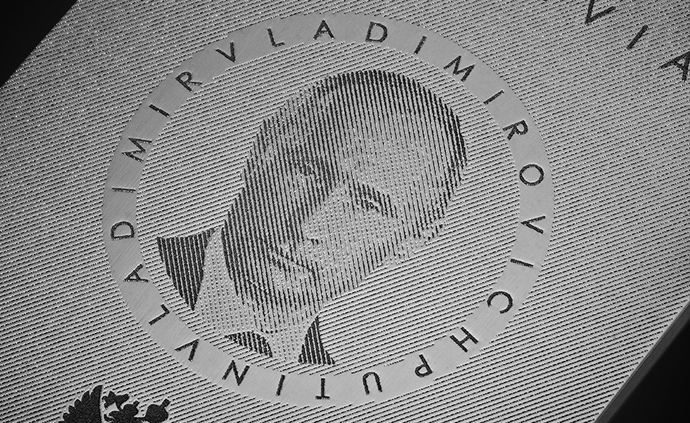 The jeweller made significant strides to improve the engravings by implementing an old technique known as guilloche, which is mainly used in watchmaking.
Even though the new phone has not been released yet, customers can place preorders on the model, the company said.
Perla Penna also manufactures phones with engravings of Leonardo de Vinci, Mohammed Ali, and Steve Jobs.
You can share this story on social media: