Duma honors Unknown Soldier with new Russian national holiday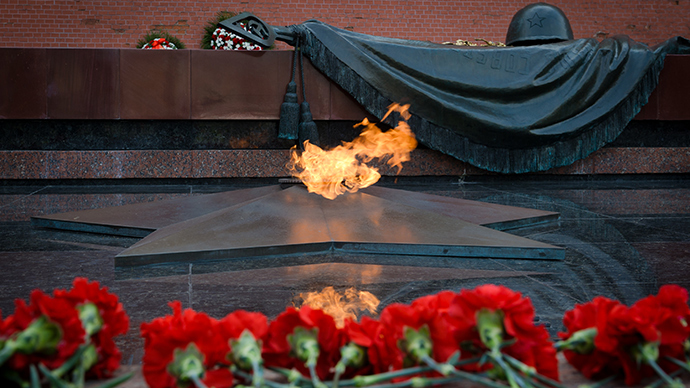 The Russian Lower House has approved the bill setting the Day of the Unknown Soldier as an official holiday celebrated on December 3.
The day was chosen because on this day in 1966 the Soviet Union was celebrating the 25th anniversary of the victory over the Nazi troops in the Battle of Moscow, and the ashes of an unknown soldier were transferred from a mass grave near the Leningrad Highway and entombed near the Kremlin wall. On May 8 1967 a memorial with an eternal flame was opened at the site which is now known as the Tomb of the Unknown Soldier.
The bill was submitted to the State Duma in October by all four parliamentary caucuses together.
"It is important to pass this law because it is necessary to immortalize the memory, military valor and the great feat of the Russian and Soviet warriors who perished in combat both in their motherland and beyond its borders and whose names remain unknown," reads the explanatory note submitted together with the bill.
The sponsors say the new holiday would help to strengthen patriotic spirit in society.
One of the main MPs behind the bill – Irina Yarovaya of the United Russia caucus – has told reporters that establishing the new holiday was the people's tribute to all who died in battle and whose graves cannot be found by relatives and descendants.
Yarovaya added that the saying "No one is forgotten and nothing is forgotten," would become the motto of the new holiday.