Activists say no to horror Halloween in Russia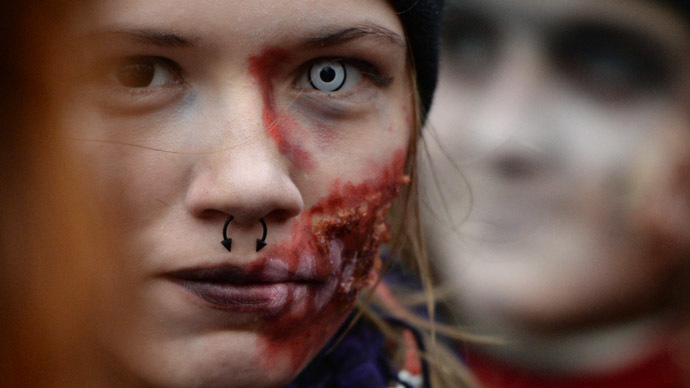 Public Chamber members want the government to curb Halloween celebrations in Russia, saying that horror-themed parties "induce lowly feelings," and "turn into orgies."
The head of the Aspect Center think tank and member of the Public Chamber, Georgiy Fyodorov, wrote a letter to Culture Minister Vladimir Medinskiy asking for Russian clubs, restaurants and other recreational establishment be prevented from capitalizing on the upcoming holiday.
In the message quoted by the Izvestia daily on Wednesday the activist wants the minister to issue an official recommendation for businessmen to abstain from Halloween celebrations. He also suggests a system of benefits for companies that do not celebrate Halloween.
Fyodorov claimed the step was prompted by numerous complaint letters from Russian regions. The writers talked of drunken youngsters dressed as corpses and monsters scaring children and others. Also horror-themed parties in night clubs can induce lowly feelings and turn into full-scale orgies, the letters claimed.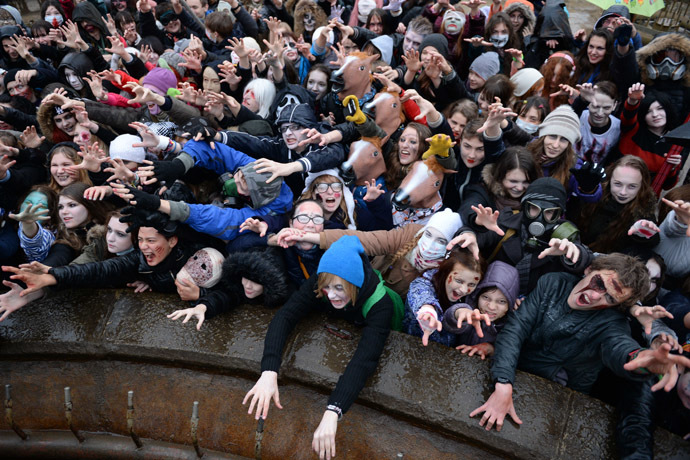 The activist added that the only good thing coming from Halloween is profit, and the holiday is "ideologically and culturally alien to the Russian way of life." Fyodorov also claims extremists can use such holidays for criminal purposes.
The Culture Ministry said the minister has not yet received Fyodorov's letter, and that there were no plans to celebrate Halloween in any of the establishments supervised by the ministry.
MP Yaroslav Nilov of the populist nationalist party LDPR suggested in comments to the press that official bans would be ineffective in such cases but urged Russian officials to promote national holidays and celebrations instead of "imported" ones.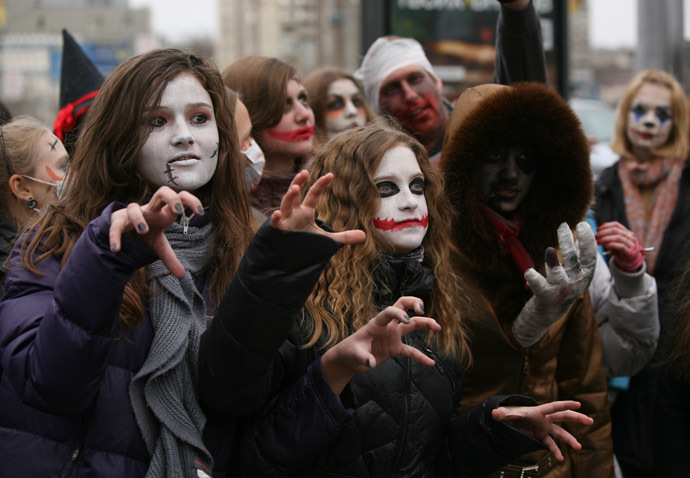 It's not the first time Russian officials and activists have set their sights on Halloween. In 2013 a leading representative of the Russian Orthodox Church, Vsevolod Chaplin, called such practices dangerous. "At first, people play with the evil spirit as a joke, but then they begin to play seriously with these things. This leads to serious problems: sickness, sadness, and despair," Chaplin was quoted as saying by the popular news site Lifenews.
In the same year the authorities in the Siberian city of Omsk banned a Halloween themed event, claiming that celebrations relating to the cult of death and its personification can have devastating consequences for the psychological and moral well-being of students.
You can share this story on social media: