'Unpredictable West' could isolate Russian internet, Putin's aide warns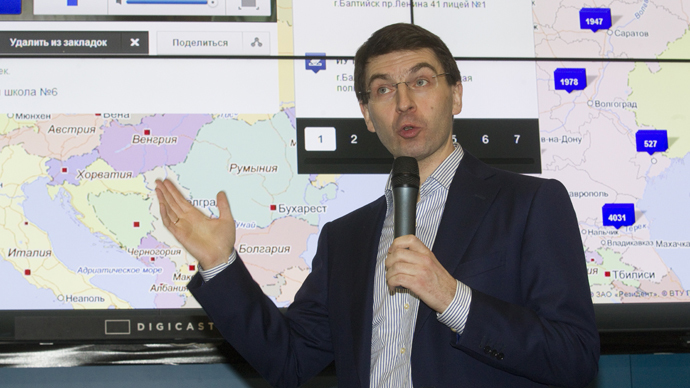 Former communications minister Igor Shchegolev has warned that unpredictable Western politicians could seek Russia's isolation on the internet, similar to what happened in Syria in 2012.
Shchegolev, who currently works as an aide to the Russian President, has told reporters that recent exercises held by the Communications Ministry together with law enforcement agencies had shown that the Russian sector of the internet is vulnerable to "targeted hostile activities."
The official noted that all key components of the internet are located outside Russian territory and access can be blocked at any stage, including the complete cutting off of the Russian internet sector from the World Wide Web.
Shchegolev stressed that the threat is quite real, considering that Western politicians and business partners have become more and more unpredictable. He gave an example of recent suggestions to ban Russia from using the SWIFT financial network, an idea that would have seemed absurd to anyone just six months ago. He also reminded that a similar precedent was set in 2012 when Syria was isolated from the internet, with the direct involvement of the US National Security Agency.
The presidential aide said that Russia must concentrate on creating an independent internet structure, including national root name servers and its own routing and address systems. "We should be more active in import replacement, create our own software and hardware," he called.
Also, the official stressed that the rumors about the authorities' alleged intention "to isolate Russia from the internet" were absolutely false. "As a democratic state we will strictly observe the freedom of press and citizens' rights to receive and distribute information," Shchegolev promised.
These words echo recent statements made by Vladimir Putin who in early October dismissed allegations that Russian authorities could limit citizens' access to the web.
"We do not intend to limit access to the web, put it under total control, make the internet more governmentalized. We will not limit legal interests and possibilities of people, non-governmental organizations and businesses in the informational sphere," Putin said.
He added that such "unreasonable" and "total" restrictions contradict the basic principles of democracy, including the freedom of press and civil rights of access to and distribution of information. He said the state was "not even considering" such measures.
You can share this story on social media: