Senator suspects Google of violating Russian law with new terms of service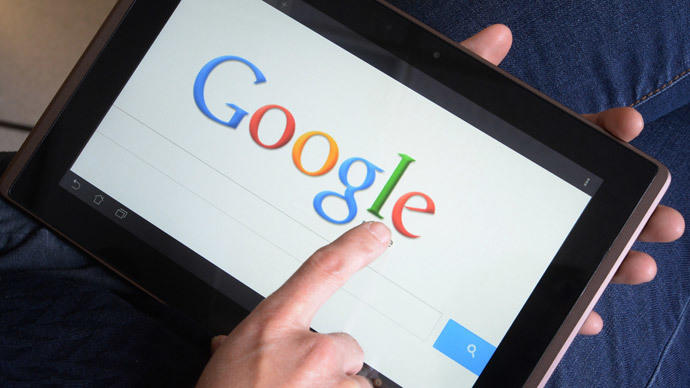 A senior Russian legislator suspects that Google's new terms of service allowing to scan users' files violate the national law on personal data. She now threatens to use 'all legal leverage' to get the potential conflict settled.
Senator Lyudmila Bokova, who represents the central Russian Saratov Region, has addressed both the US software giant Google and the Russian state consumer rights agency Rospotrebnadzor with an official request to comment on the new version of Google's terms of services that allow the company to automatically scan users' content, including emails.
Google states its objectives as providing customers with tailored search results and advertising and also spam and malware detection.
The lawmaker holds that this could mean that the US corporation reserves the right not only to store and transfer the users' information, but also to modify it – to translate, distribute and even publish.
"I think that these terms of service are creating a potential for violating the Russian law, in particular the law on personal data. I want to get an answer on how the company itself appraises this threat," Bokova told Izvestia daily.She added that if the state watchdog finds her suspicions to be well-founded she would use "all legal leverage" to settle the issue.
MP Andrey Tumanov (Fair Russia) from the State Duma Committee for Information Policy supported the move.
"It is too early for us to relax in this epoch of information wars. Personal data can be used to harm the users, especially if it concerns financial issues. The effect from using such information can be worse than a nuclear bomb," he said.
Google only stated that the new terms of service were an attempt to add transparency to their work and to make it more comprehensible for users.
Earlier, Russian lawmakers already suggested limiting the use of Google services in the country. It happened in mid-2013, after Edward Snowden's revelation about the scale and depth of US special services' eavesdropping on foreign citizens in the Internet. At that time, the MPs sought an official recommendation on usage of the popular US internet services such as Gmail and Facebook and sometimes also hardware devices produced by US companies.
The suggestion has not yet led to any legislative changes.
You can share this story on social media: