Russians' approval of Putin hits near all-time high, poll shows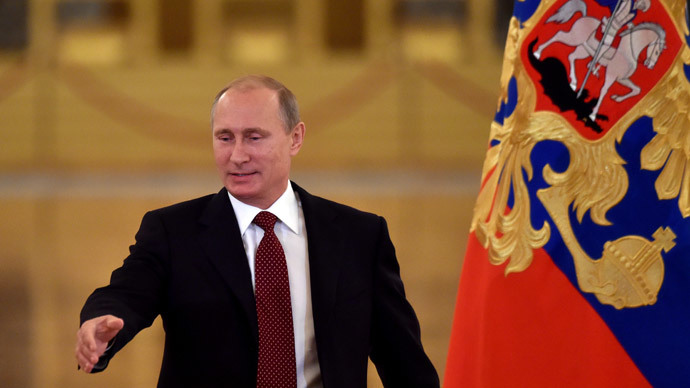 President Putin's average approval marks from the Russian public have approached the record level of early 2008, independent research has shown.
The poll conducted in late September by the Levada sociology center shows that the average mark given by Russians to their leader is now 7.33 out of 10. This figure has been higher only once before – a mark of 7.49 reached in January 2008 at the very end of Putin's first two terms as president.
17 percent of all respondents think Putin deserved the top mark – 10 out of 10 – for his work.
In the same poll, 38 percent of Russians said the head of state was worthy of their trust because his current performance was strong and successful.
At the same time, the overwhelming majority of respondents denied that the president's popularity was turning into a personality cult. Only 19 percent said they had noticed features resembling a cult, compared to 27 percent a year ago.
The poll results are consistent with a recent tendency for record-breaking ratings for President Putin and other top Russian officials. Researchers explain this by 'mobilization' and solidarity of society in the face of foreign hostility, and also by events like the accession of the Crimean Republic into the Russian Federation.
In mid-August, 57 percent of Russians told Levada Center that they were ready to vote for Putin if presidential elections were held on the nearest weekend. January 2014, the share of such people was about 29 percent and that means that Vladimir Putin's presidential rating has doubled in almost seven months.
Another influential sociological think-tank, the Public Opinion Foundation, conducted similar research in early August. It found that 68 percent of all potential voters were ready to support Putin at presidential elections, compared to 58 percent in March and 46 percent in January.
You can share this story on social media: