Russia won't quit nuclear forces treaty unless it faces 'serious threat' – Kremlin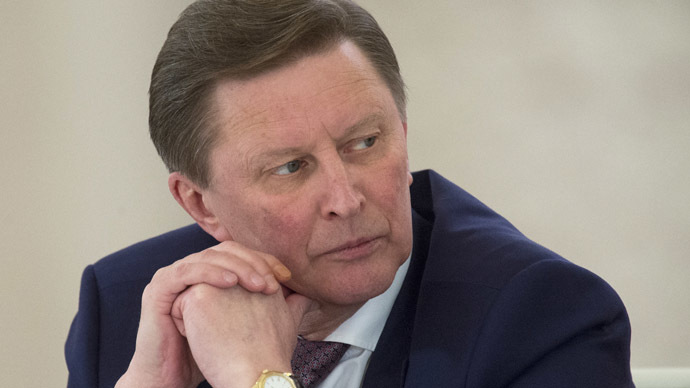 Moscow won't withdraw from the Intermediate-Range Nuclear Forces (INF) Treaty unless it senses a "serious threat" to the country's security, Kremlin chief of staff Sergey Ivanov has said.
"Basically, in exceptional circumstances each of the sides can withdraw from the treaty," Ivanov told the Rossiyskaya Gazeta newspaper. "I don't see such exceptional circumstances so far. As a matter of fact we adhere to fulfilling international obligations. That is until we feel there's a serious threat to the country's security."

In July, the US State Department accused Russia of testing a new cruise missile in violation of the landmark treaty. Moscow has dismissed the allegations as ones based on "no evidence."

'Lies, hypocrisy, propaganda': Russia slams US over claims of nuclear treaty violations

Ivanov said that "the parties have spilled out their thoughts" on the subject to each other at the first round of bilateral consultations on the INF Treaty, which were held Sept. 11 in Moscow.

"We'll wait for the continuation," Ivanov said.
Ivanov, the head of the presidential administration, sees the bilateral nature of the treaty as its big drawback, because, according to him, any other country possessing such weaponry can "do whatever they want."

"Russia and the US have called on other nations, via the UN, to join the treaty – to make it a multilateral one," Ivanov said. "The reaction is predictable – it's negative. And the spread of such systems in the world is of course a destabilizing factor."

Ivanov pointed to the fact a lot of countries neighboring Russia – North Korea, Pakistan, India, Iran – also possess intermediate-range missiles.

The INF Treaty commits Russia and the US to ban missiles that could carry nuclear warheads capable of reaching targets ranged 500 to 5,500 kilometers away. It was signed by Mikhail Gorbachev and Ronald Reagan in Washington in 1987 and ratified the following year.