Russia to fully renew nuclear forces by 2020 – official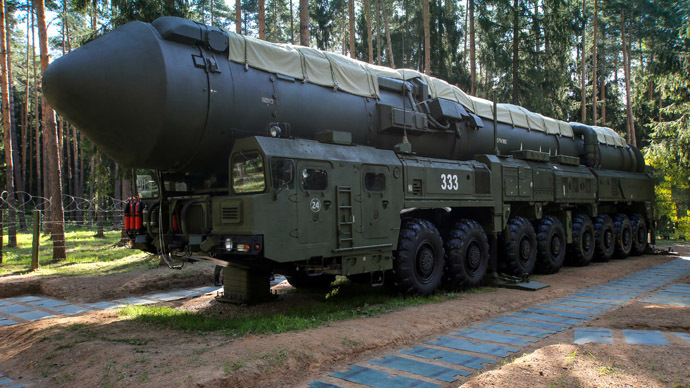 Russia is set to renew the country's strategic nuclear forces by 100 percent, not 70 percent as previously announced, according to Deputy Prime Minister Dmitry Rogozin.
"The formation of the technical basis for strategic nuclear forces is going at a faster rate, and in fact, we will renew not 70 percent of the SNF, but 100 percent," Rogozin told Rossiya TV channel.
The deputy premier, who's responsible for the Russian defense industry, also declared that in 2015 the army and the navy are to switch 30 percent of their weapons to "cutting edge" technology, and by 70 percent in 2020.
"Should we amaze our colleagues, and is it necessary to brandish all types of weaponry to surprise them? Something must be preserved as a quiet secret for yourself to reveal at the most critical moment," Rogozin said, as quoted by RIA Novosti.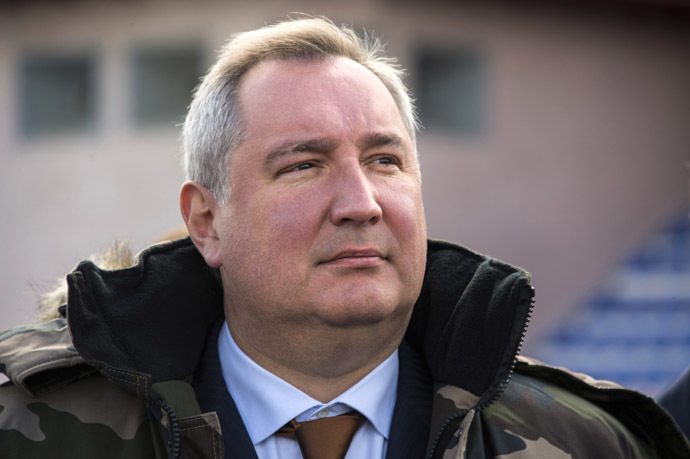 He added that the Russian army needs to be compact to move to "any threatening war theater" if necessary.
Rogozin also stated that Russia can do without the French Mistral helicopter carriers, the delivery of which was suspended over the situation in Ukraine. Moreover, the official described the statements from France that the contract could be disrupted as "unlawful" because one third of the ship was manufactured in Russia.
"For the same reason, it is impossible to transfer this half-of-the-ship to anybody else," he added.
"Secondly, the money has been paid and it must be returned with penalties. Thirdly, it is not even money that France is risking, but its status of a reliable supplier in the World Trade Organization," Rogozin said.
Mistrals aren't entirely convenient for the Russian climate, as they were initially designed for the Mediterranean and wouldn't be able to sail in northern seas, the deputy premier underlined.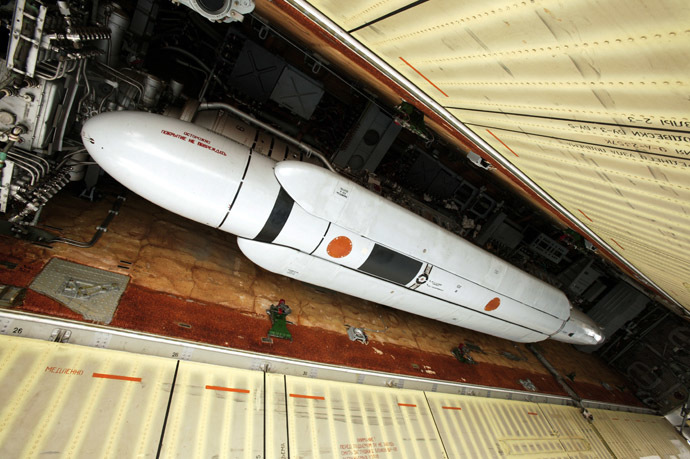 Last but not the least, Russia can now make state-of-the-art ships that can easily match up to the Mistrals, the official said.
"Last year, on November 16 we transferred the Vikramaditya light aircraft carrier, which was formerly our Admiral Gorshkov missile cruiser, to our Indian colleagues. Thus, having implemented that contract and earning big money, we proved inside Russia and showed to the country's leadership that Russia can now assemble ships of that kind," Rogozin stressed, as quoted by ITAR-TASS.
The deputy PM also said that Russia would invite the world's best specialists to work in the country's manufacturing.
"In principle, we would be glad to hire French shipbuilders. I'm not joking. We'll be employing the best specialists from all over the globe now," Rogozin stated, adding that Ukrainian workers are welcome too, and for them the procedure of getting Russian citizenship would be simplified.
Among other developments, the Russian military-industrial complex will replace all the Ukrainian supplies in two-and-a-half years.
You can share this story on social media: