Paint it white - Nationalist MP wants Kremlin color changed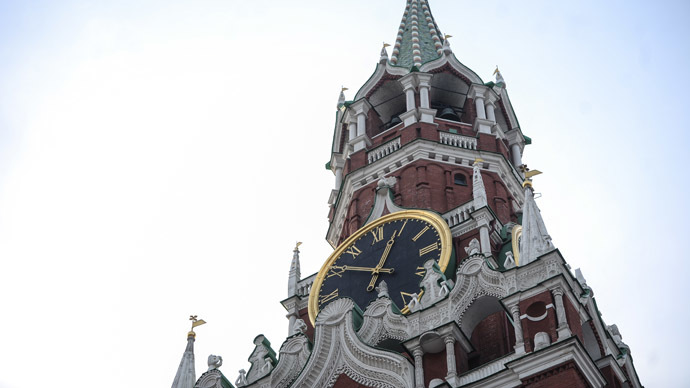 A Liberal Democrat party lawmaker has initiated public discussion over the color of the Kremlin claiming that white walls were more "original" and also a symbol of morals that oppose the "degradation" coming from the West.
Mikhail Degtyaryov has written to the Public Chamber saying that 2017 would mark the 650th anniversary of the Kremlin's stone walls and the time would be right "to restore the white image of the Kremlin." The image would become a symbol of the unification of the common Eurasian space, just as the old Kremlin was a symbol of the unification of smaller Russian feudal states into Muscovy, the lawmaker reasoned. Degtyaryov added that the final decision could be made after a national referendum.
"The image of a white-walled Kremlin would symbolize the priority of morals in the everyday lives of our citizens and rulers, as opposed to the moral degradation of the nations of the Western civilization," the MP wrote in the letter, published on LDPR's web-site on Tuesday.
This was not Degtyaryov's first initiative concerning history and color. In mid-July the MP told the press that he had prepared a bill ordering to change Russia's current white, blue and red state flag to the black, yellow and white flag adopted by Russian emperors in the late 19th century. He said then that the imperial flag was much more appropriate for the important events taking place in Russia, like the start of the Russia-led economic bloc the Customs Union.
Other MPs rejected the flag suggestion as unnecessary.
It should be noted that the limestone white walls and towers of the Kremlin were completely replaced by red brick fortifications in the late 15th century. In 18th century the red Kremlin was whitewashed but the paint was stripped after the Great Fire of Moscow in 1812 and this is the Kremlin we see today.