Official warns of attempts to disrupt record-breaking nationwide poll in September
Published time: 13 Aug, 2014 12:33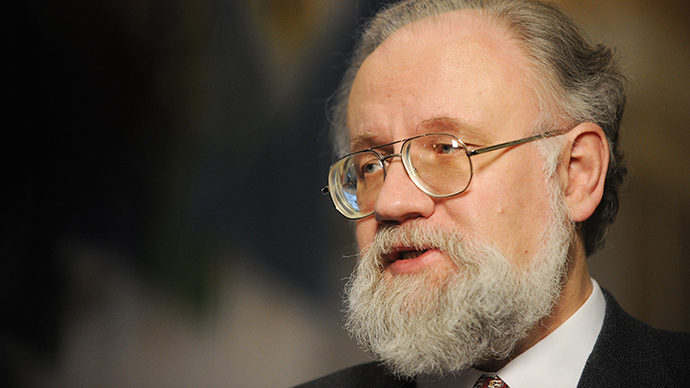 The head of the Central Election Commission has told reporters that certain "foreign foundations" were planning provocations on the upcoming nationwide Election Day and promised that law enforcers would soon publish documented proof.
"We have information about the activities of some foreign foundations, including activities on Russian territory aimed at thwarting the voting process in certain Russian regions," Vladimir Churov said at a Wednesday press conference in Moscow.
The official's statement echoes the words of a number of Russian political activists and special forces' veterans who have recently vowed to set up a group that would thwart any attempts to forcefully change the political system in the country. The founders of the 'Anti-Fascist Anti-Maidan Council' claimed that they possessed information that after the nearest all-Russian election day on September 14, anti-government activists will launch their own committees and headquarters for organizing street protest and other actions aimed at sowing discord in the Russian community.
Apart from the warnings, Vladimir Churov described the country's readiness for the next nationwide Election Day. Gubernatorial, legislative and municipal elections will take place in 84 Russian regions – all except the Republic of Ingushetia.
The polls will set absolute records on the number of voters, candidates and political parties that are planning to participate in them, said deputy head of the Central Election Commission Leonid Ivlev. The agency has already registered 111,000 candidates and 63 political parties for elections on all levels. Wednesday was the last day for the candidates and parties officially to announce their desire to participate.
Churov told reporters that the commission officials expected 50 000 of Russians to take part in polls of all levels on September 14 – or half of all registered voters in the country.
The elections boss also noted that monitors have already registered some suspected violations in ongoing campaigns, "like attempts to bribe voters with free WI-FI." Churov noted that such practices could lead to candidates' withdrawals from races.
He also warned all participants of the future polls against using anonymous money transfers or offshore accounts for funding, saying that such practices could lead to frauds and loss of money.