Putin's electoral rating doubles in 2014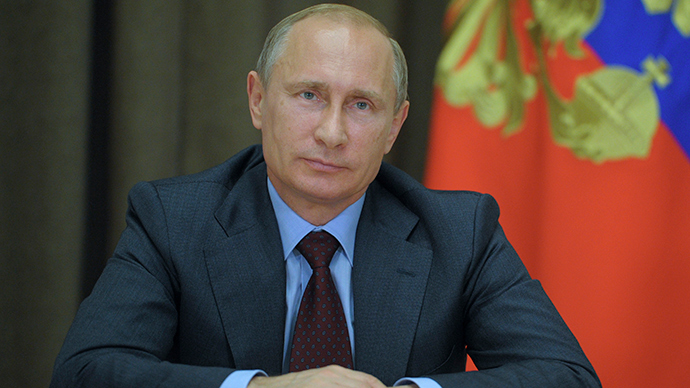 Some 82 percent of Russians with firm political preferences say they would vote for Vladimir Putin if a presidential poll were to be held on the nearest weekend, according to the latest research by independent pollster the Levada Center.
Of all people who took part in the poll, 52 percent said they were ready to vote for Putin. In January 2014, the share of such people was about 29 percent and that means that Vladimir Putin's presidential rating has doubled over almost seven months.
Putin's closest contenders were the head of the Communist Party Gennady Zyuganov who got seven percent of potential votes and the leader of the populist nationalist party LDPR Vladimir Zhirinovsky with 5 percent. Current Russian Prime Minister Dmitry Medvedev, who was President between 2008 and 2012, currently has only 2 percent of supporters.
Another influential sociological think-tank, the Public Opinion Foundation, conducted similar research in early August which found that 68 percent of all potential voters were ready to support Putin at presidential elections, compared to 58 percent in March and 46 percent in January.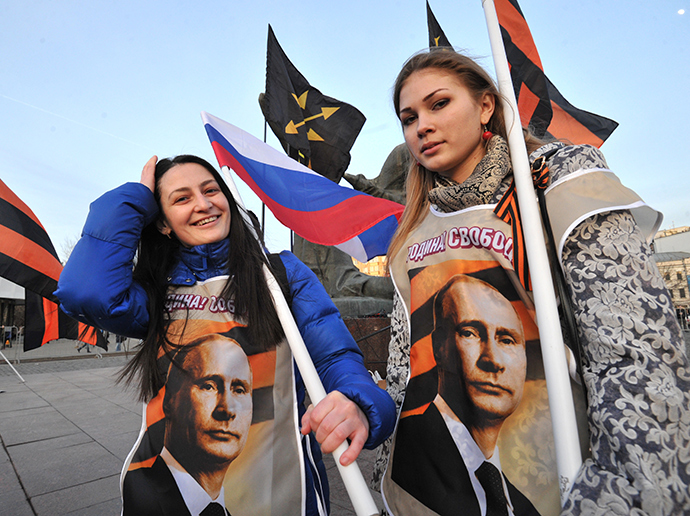 Also in early August, the Levada Center published the results of the poll in which it questioned Russians about their appraisal of Vladimir Putin's policy as the country's leader. Eighty-seven percent of those polled said they approved of the president's actions. This was also an increase compared to 83 percent in May and 72 percent in March.
Deputy Director of the Levada Center Aleksey Grazhdankin told the press that a possible explanation for the current boost of Vladimir Putin's popularity was the extreme politicization of everyday people's lives, caused by the Ukrainian crisis and the subsequent Western sanctions against Russia.
At the end of July, the overwhelming popular support of Russia's official stance prompted a group of journalists from several Far East regions to lodge an official proposal to award Vladimir Putin with the honorary title of 'Hero of Russia'. In their request the reporters mentioned Putin's uncompromising defense of the national interest and support of ethnic Russians as well as for supporting freedom of speech.